Discover the pros and cons of going with prefab modular or building from scratch when adding stories to your home.
Second prefab modular floor additions by Unique Builders & Development
Do you need more space in your home to accommodate a growing family, a home business or to take care of an aging parent? Selling your existing home may not be an option or a sound financial decision. Adding stories to your home is an option. In order to make the best decision about residential remodeling, you need to consider the difference between site-built additions and prefab modular building systems.
As a homeowner, you can have an additional story or more built by a contractor. The contractor will work with you in selecting a design and in choosing what features you would like to see in the new stories.
However, prefabricated residential additions have a number of benefits:
Site built residential renovation can takes months, which will disrupt and inconvenience your family. Your home will also face a lot of exposure to the elements. Prefab modular building components can be installed in only a few days, reducing the potential for damage and giving you more time to enjoy the new living space.
Modular building systems are often of better quality than those built on site by a contractor. While it is sometimes difficult to assess the reputation of a renovation contractor, modular building companies are commonly reviewed online.
Labor costs tend to be less for modular additions, making them a cost-effective option.
Any home renovation project will require permits. Whether you choose a modular addition or site built project, an engineer will need to perform an assessment to make sure the existing structure can handle the load of the new addition. They will also decide how the first floor may need to be modified to support additional stories. Ground floor additions tend be less expensive, but are not always an option. In either case, your lot will also need preparation.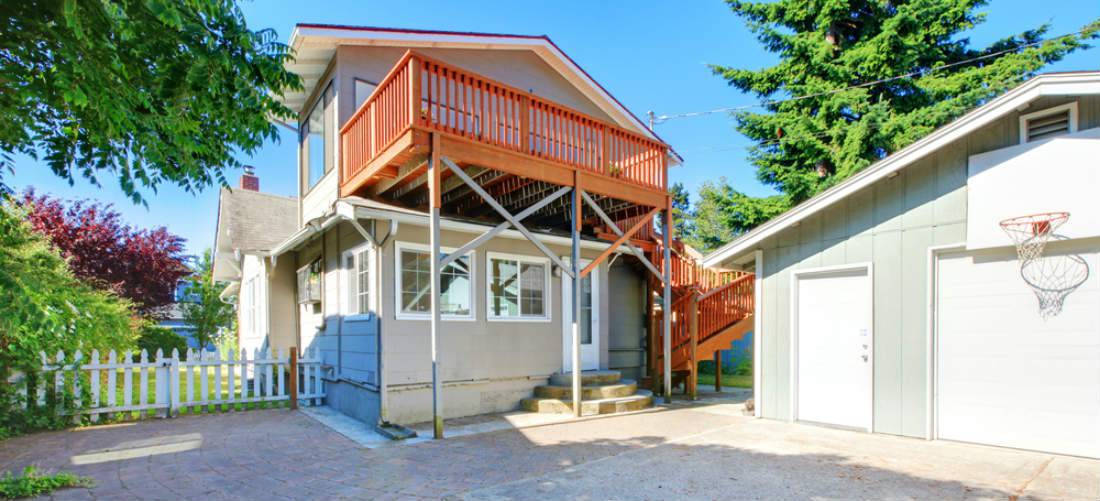 With all of the benefits of a modular addition, why would you choose built-from-scratch residential remodeling?
Not all homes are suited to modular additions. These components are brought to your home on huge trucks and many suburban areas simply don't have this kind of access available.
The additions require the use of a crane, and this is often another limitation.
Delivery fees for all of this can add thousands to your cost.
Although the modular option is typically less expensive, this is not true for all areas.
The cost of materials and labor can vary widely from one place to another, making it far cheaper to go with a contractor and locally sourced materials.
Any time major work is needed for your home, you need to weigh all of your options. Your home is often the biggest investment you've ever made, and it pays to have things done right the first time. Additional living space adds value to your home and comfort to your family's quality of life.
When it comes to choosing between building options for adding stories, consider your needs, site suitability and local costs. QualitySmith offers many articles  about how to make the best decisions for your home improvement needs and can connect you to an area contractor.
This is an excellent guide to building a prefab modular story or addition.