A guide to special flooring finishes for your garage remodeling project
Many homeowners in the midst of residential remodeling projects include their garages on their to-do lists. If you're considering a garage remodel, floor finishes are probably one of the things you're looking into. Even if you're only using your garage as a storage place, you'll still want it to look nice, and the type of flooring you use can make all the difference. You can create an extra-special touch with special flooring finishes.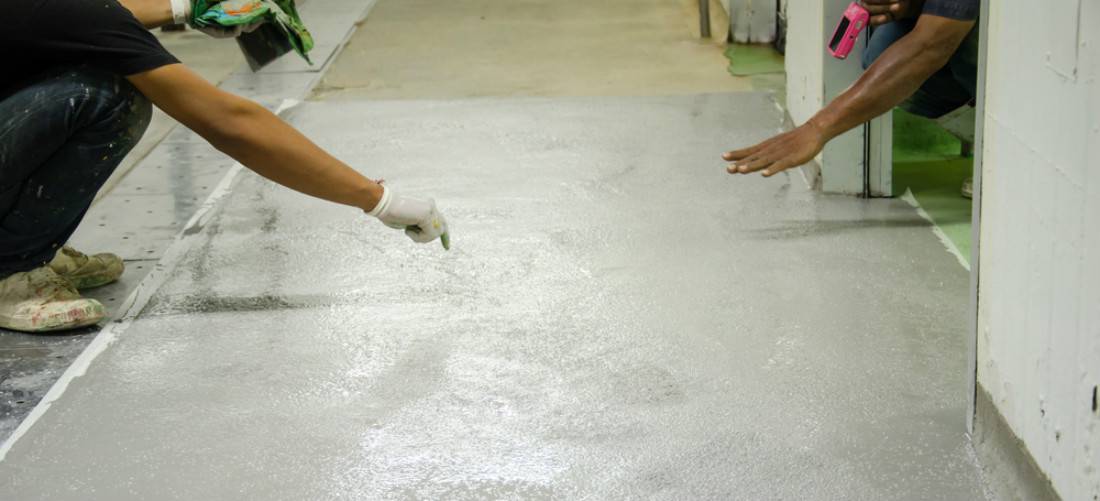 Special flooring for remodeled garage
Gone are the days when garages were merely dank, dark places to park your car and store your overflow. Today, many homeowners use converted garages as office spaces or extra bedrooms. In these cases, flooring finishes can go a long way toward defining the space. Before choosing your flooring finish, you need to make sure that you're clear about how you'll be using the garage.
Some finishes may be too impractical for certain types of rooms despite their beautiful appearances. For instance, a glossy floor may not work well in a garage filled with heavy tools and rough machinery, while a plain concrete floor may not do a special showroom any justice.
The three most common types of floor finishes are latex, epoxy and polyurethane. Latex is the most inexpensive way to give your garage floor a brand new look, but it's also considered pretty common. If you're interested in special finishes, you'll need to kick it up a notch.
Epoxy:
This type of garage floor finish is one of the most popular choices for homeowners. Basically liquid plastic, epoxy gives your garage floors a glossy, high-end look. Epoxy-finished floors tend to be resistant to scuffing and most chemical spills. If you're parking your car in a garage that has an epoxy finish, the tires shouldn't cause any lift off. Although it's an affordable, beautiful and quick finish option, it can be a bit tricky to apply. The total cost for an average-sized garage can run anywhere from $100 to $300. The finish will last from 3 to 5 years.
Polyurethane: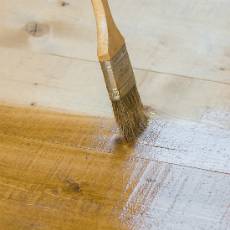 This type of floor finish is considered industrial grade. It wears better and is even more resistant to scuffing and chemicals than an epoxy-covered floor. Polyurethane floors use a layer of epoxy as a base or primer coat, and the polyurethane is then applied as a topcoat.
Polyurethane-finished floors are ideal for high-traffic areas like workshops and multi-car garages. They're almost twice the cost of epoxy-finished floors but worth the expense if you'll be using the space frequently. The finish will last you from 5 to 8 years.
Stained/Sealed:
Stained and sealed surfaces are extremely beautiful, but they may not be the best choices for working garages. They're ideal for garages that are being used as showrooms. These types of floors can feature intricate designs and patterns, or they can merely enhance the beauty of the concrete. This type of finish takes longer to apply, but the results can be stunning. Average costs run between $300 and $700.
If you're in the midst of residential remodeling and considering doing a garage remodel, floor finishes can greatly enhance your finished product. Check out QualitySmith for more information about the different types of flooring finishes that can help make your garage remodel look spectacular.