One of the most challenging decisions homeowners have to make is whether to remodel their existing home or tear it down completely to make way for a new one.
Remodel or  renovation, however extensive it may seem to be, is usually less costly than building up from scratch. Rebuilding a house, on the other hand, can give you utmost freedom to customize your floor plan and overall interior design according to your heart's content.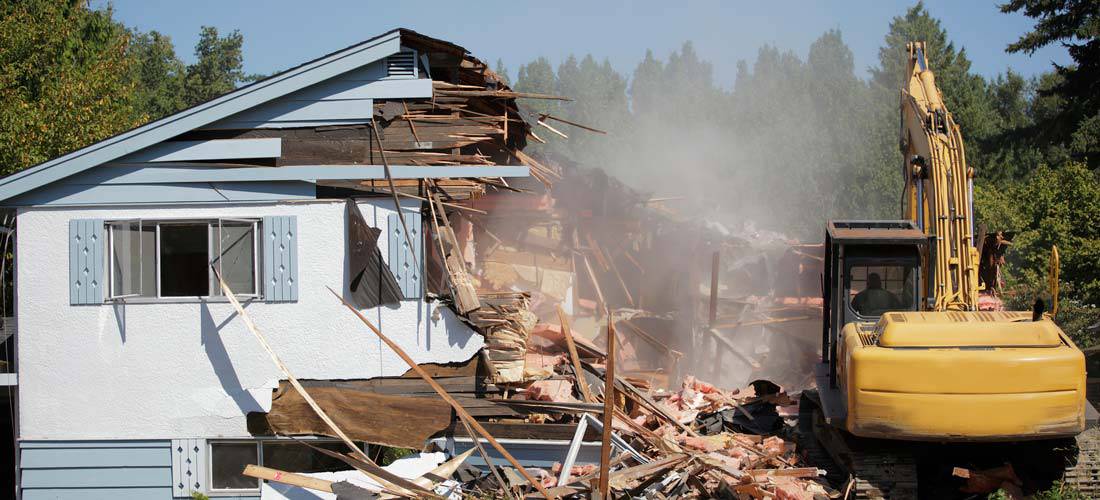 So the burning question remains: Should I tear down my house or remodel it? Before you make the final decision, here are 5 things to consider:
1. Budget
If you have a relatively limited budget, opting for renovations will allow you to carefully plan your expenditures and execute projects in stages. But if you've set aside a considerable amount for this specific task, you can proceed with your rebuilding efforts without worry.
But even if you've done your homework on materials and labor expenses as well as miscellaneous costs, don't forget to allot extra budget when you go overboard with your projected budget. More often than not, you will always go over your original estimation.
Demolition of the existing building alone before construction begins requires upfront payment to the contractors. And you also have to take into consideration the expenses you will acquire for your temporary living arrangements.
Same thing applies when you do remodeling projects. Many unforeseen circumstances call for additional costs. Whichever you choose, determine how much money you're willing to let go. It is always recommended to create a lower budget than you expect so you can make way for extra expenses along the way.
2. Home Value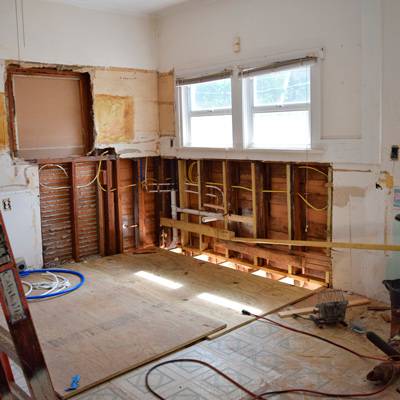 Question: Do you see yourself living in your existing home within the next 5 to 10 years or do you intend to sell it as soon as an opportunity knocks on your door?
If you plan to sell in the next few years, rebuilding your existing house might not be a sound financial decision. Even more, if your new home would be more than half the value of properties in your neighborhood, you'll have difficulty securing a buyer for it.
Engaging in some relatively modest renovating endeavors can bring two positive results: first, make your home more aesthetically pleasing and more suitable to your family's needs; second, increase your home value and help you recoup your project cost during its eventual sale.
3. Structural Integrity
If there are underlying structural issues that need to be addressed to right away, rebuilding might be the more sensible option. Renovation is only acceptable if your allotted budget won't cost more than half of a complete rebuild. Otherwise, tearing it down and building from scratch might give you more for your money.
4. Customization and Control
A fresh start is almost always the main reason why homeowners opt for rebuilding. You can customize your plans and you get much greater degree of control over the allocation of your finished living spaces.
However, remodeling projects might cause limitations to the level of structural or aesthetic alterations you desire to accomplish but some folks welcome this kind of idea because it is less overwhelming and there is less pressure on the expected outcome.
5. Local Building Codes and Regulations
However big or small the remodeling efforts or construction project be, local building codes and statutes may need to be considered.
Before you go knocking down an existing wall, digging a pool, pouring a structural foundation, or installing new electrical/mechanical components, have a building inspector give you the go signal, warn your neighbors about the potential noise, and get approval from the zoning commission in your community.
The cost of building a house is usually about the same as buying a new one. Here is the Home Advisor cost guide as thumbnail sketch of how expensive it might get.