Monitronics home security: an overview of services
Tags: home security, residential alarm or security systems - install, home security systems, monitronics
A brief overview of the home security and home security monitoring services available through Monitronics
Do you like this article?
Quality Services
Where do you need services?
Monitronics is a leading provider of home security monitoring services. They offer around-the-clock home security monitoring services for over 700,000 customers nationwide. This company also uses a state-of-the-art monitoring center that is staffed by experienced employees. Staff will work to make sure your home and family remain safe in the event of a burglary, fire or medical emergency.
Monitronics bundles its packages based on family configurations or living situations, with single parents, senior citizens, families and even dorm room packages as standard options.
A basic Monitronics system will include:
A control panel
An inside alarm
Motion detector
Three sensors for entry points
A few additional, important features to be aware of when considering Monitronics:
Honeywell and GE manufacture all Monitronics equipment.
All security systems are professionally installed and covered by a lifetime warranty.
Equipment is leased to clients on a three-year contract.
Local dealers set prices and other costs associated with Monitronics systems and these can vary from one region to the next.
The monitoring signal is primarily a cellular-based signal (the most reliable in the industry.)
Monitronics is a Central Station Alarm Association (CSAA) Five Diamond-certified operation. All agents must meet these proficiency standards, a status held by only two percent of central station alarm centers in the country.
If your Monitronics system alarm is triggered by an intruder, a fire or manually: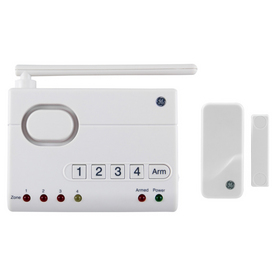 An instant signal is sent to the monitoring center, and an agent will immediately initiate contact with you either by a two-way voice system or by phone.
You will be asked to provide the agent with your password.
If contact cannot be made, authorities will be alerted and will come to your location to investigate the situation.
The two-way communication system lets you speak directly with one of Monitoronics' monitoring agents from anywhere in the residence. It is password protected so that only you or an alarm trigger can start the system.
Reply! Can immediately connect you to local professionals who can design, install and service a Monitronics home security monitoring system that will best fit your family's needs.