Payne Air Conditioner Prices: An Overview
Overview of Payne Air Conditioner Prices: Efficiency, Warranties, Pros, Cons, and Cost
Do you like this article?
Quality Services
Where do you need services?
As a brand better known for furnaces, Payne is a small player in the central air conditioner market with just two different products in its A/C line--neither of which would be considered high-end. However, Payne air conditioner prices are very low for what you get, which is a reliable, low-to-moderate efficiency system with no bells and whistles.
Payne air conditioner prices are not listed by the manufacturer, which is typical for all HVAC brands. Payne systems are sold wholesale to contractors or dealers at different rates, usually depending on size of order, dealer reputation, location, and other reasons. This can make it difficult to pinpoint your Payne air conditioner prices.
We've gathered some estimates to provide you with a rough outline of the prices you might pay. Your Payne air conditioner prices may be different than what's listed here depending on numerous factors. For specific prices to your needs,
Payne's SEER ratings of 16 and 13 refer to energy efficiency--how much energy turns into cool air and how much is wasted. The 16 rating is decent, but nowhere near the premium systems that can hit peak SEER ratings of 23. The other system, rated 13 SEER, is the minimum allowed by law, which is to say it's inefficient for the modern era. Still, that efficiency rating is superior to most air conditioners manufactured a decade ago or more.
While SEER ratings aren't the only thing to judge an AC system by, it can be a good indicator of performance and savings. For example, versus a SEER 10 system, being an older, low efficiency model, the following SEER ratings can save you money.
vs. 13 SEER $375 per year - about 23%
vs. 15 SEER $540 per year - about 33%
vs. 18 SEER $720 per year - about 44%
vs. 20 SEER $810 per year - about 50%
vs. 25 SEER $945 per year - about 58%
As you can see, there is a point where the savings might not outweigh the initial costs of the system. If you plan on your AC lasting 15 years, you can calculate the approximate energy savings and balance that with the prices that you'll pay.
Payne Air Conditioner Prices
Moderate-Efficiency Payne Air Conditioner Prices
Model: R-410A (PA16NA)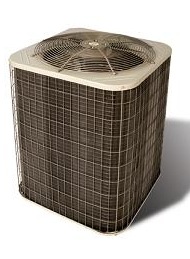 Payne 16 SEER
Key aspects:
Up to 16 SEER
10-year limited warranty
Cost including installation:
Contractors' wholesale purchase cost:
2-ton: About $1,300
2.5-ton: About $1,400
3-ton: About $1,450
3.5-ton: About $1,550
4-ton: About $1,600
Low-Efficiency Payne Air Conditioner Prices
Model: R-410A (PA13NA)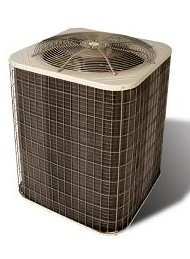 Payne 13 SEER
Key aspects:
Up to 13 SEER
10-year limited warranty
Cost including installation:
Contractors' wholesale purchase cost:
2-ton: About $850
3-ton: About $950
4-ton: About $1,050
5-ton: About $1,200