Compare Lennox Furnace Prices
Find Lennox furnace prices and estimates on local installation in this cost guide for energy efficient gas and oil furnaces.
Do you like this article?
Quality Services
Where do you need services?
Lennox is one of the best and most trusted brands in the home heating industry. Lennox furnace prices can be trusted thanks to a veritable history when it comes to furnace innovation. When it comes to efficiency, clean air, and heating technology, Lennox is ahead of the game. So what is a Lennox furnace going to cost you when you're looking to upgrade or replace your current heating system?
This question can be tricky when it comes to selecting a brand. HVAC companies rarely list their prices online because typically furnaces are sold wholesale to local contractors – whose prices will vary. If you're looking to compare Lennox furnace prices, you'll be hopping all over the Internet looking for a specific price guide – but this article is a breakdown of ballpark prices for Lennox furnaces with installation.
The following are the general price ranges based on estimates from around the country including the cost of installation. Depending on your regional efficiency needs, your contractor, the unit model, the size of your home and more, your furnace price quote will vary.
What does a Lennox gas furance cost?
Dave Lennox Signature Collection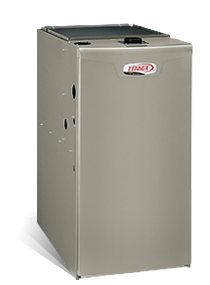 Lennox SLP89V
The Dave Lennox Signature Collection is the most expensive series money can buy. This higher price range is meant to provide a quieter, more efficient, longer lasting furnace. If you're interested in energy tax credits, this series of furnace is the right choice for you. AFUE ratings vary from 80 to 98.2.
SLP98V w/ installation - AFUE: Up to 98.2 ~$5,150-$12,000
SLP280V w/ installation - AFUE: 80 ~ $5,050- $11,200
Elite Series
The Elite Series is the next step down from the Signature Collection. Slightly less efficient, but still efficient enough to qualify for most of the available tax breaks and local energy rebates.
G61V w/ installation - AFUE: Up to 95 ~ $6,250-$11,500
G61 w/ installation – AFUE: Up to 95 ~$$6,200-$11,200
EL195/E w/ installation – AFUE: 95 ~ $3,900-$9,250
G60 w/ installation – AFUE: 80 ~ $2,700-$9,200
G50 w/ installation – AFUE: 80 ~ $2,400-$8,700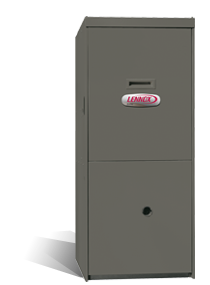 Lennox SLP89V
Merit Series
The Lennox Merit series is going to be your best economy buy. You can still find highly efficient furnaces in this series, but they may not be as low-profile or quiet as the Elite or Signature lines.
ML195 w/ installation - AFUE: 95 ~ $4,400-$10,000
ML193 w/ installation – AFUE: 93 ~ $3,700-$9,800
ML180E w/ installation – AFUE: 80 ~ $2,900-$9,000
ML180 w/ installation – AFUE: 80 ~ $2,600-$8,500
What does a Lennox oil furnace cost?
Oil furnaces are typically less energy efficient and more expensive to maintain, but are useful in areas where natural gas is not accessible.
Dave Lennox Signature Collection OF23V, O23V, and Elite Series 023 w/ installation – AFUE: Up to 83 ~ $1,599-$5,193

Related resources

About the Author Rachel Wright
Rachel Wright is an SEO content editor at Reply! with more than 10 years of editing experience. She enjoys interior design and gardening. To share home improvement ideas, find her on Google+.