Tips for successfully installing organic asphalt shingle roof.
Many homeowners install organic asphalt shingle roofing, and there is little wonder why. Organic asphalt shingles are a popular choice among both builders and homeowners for a number of reasons. These shingles are affordable, long-lasting and durable. Organic asphalt shingles are shingles that have a base that has been soaked in asphalt. This creates a strong shingle that stands up to the elements. An organic shingle has a thick mat that absorbs a greater amount of asphalt than a fiberglass asphalt shingle.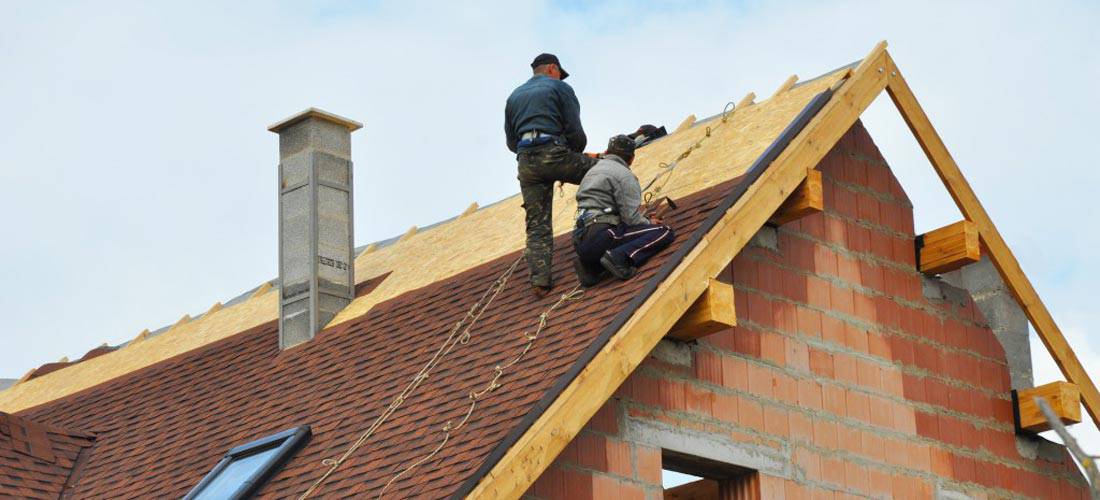 Hiring a contractor replacing asphalt shingles  is recommended for installing a complete organic asphalt shingle roof, but knowing how to replace a shingle that is broken, cracked, curled, or cupped can save you a lot of hassle and money. Roof construction or replacement is a tedious job that requires a very specific skill set. Applying a few shingles, however, is not that complicated to undertake. Many homeowners take it upon themselves to replace shingles instead of hiring a professional roofer.
Keep in mind, however, that if you are not keen on climbing a ladder and walking on your roof, QualitySmith can help you locate roofers in your area to provide you with a roofing estimate , discuss roofing cost considerations, and make the repairs for you. Roofing jobs, including minor roof repair jobs, can turn into a disaster if the proper safety measures are not observed.
Many homeowners have leftover shingles from their initial roofing installation. If you do not, then you will need to procure the shingles for your replacement work. Most shingles are sold in packages that cover a particular square footage of roof. Typically, 100-square-feet packages are sold. At the base of the tabs on the shingle is a soft tar line that softens when it is warm to help create a seal against the roof.
Once you have located the sections of roofing shingles that require replacement, you will need to determine how many shingles must be removed. Depending on the location of the shingle being replaced, you will need to use a pry bar to remove the roofing nails holding the shingle, or shingles layered on top of it. After the bad shingles are removed, you will simply reverse the process to reinstall the new shingles in their place.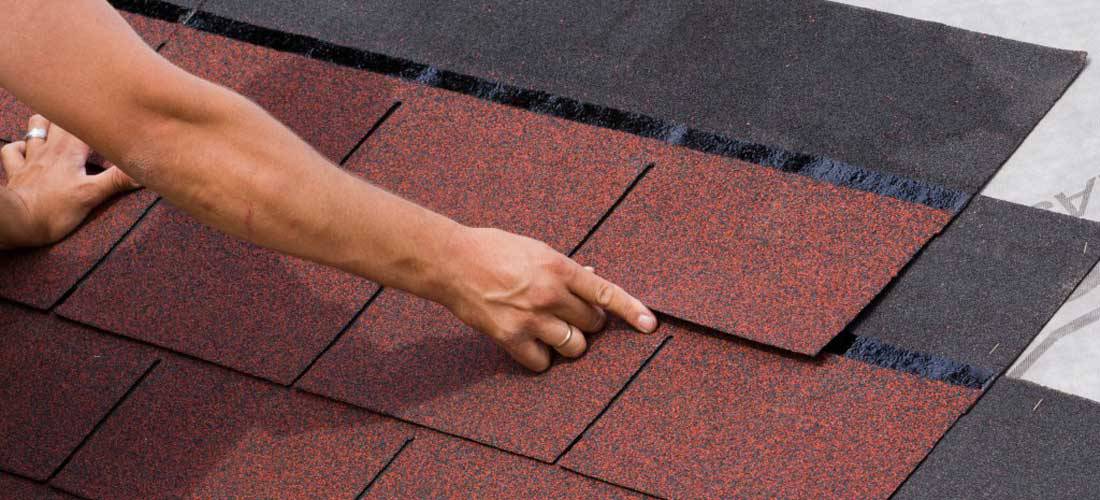 Curling shingles can sometimes be repaired instead of replaced. Repair involves scrubbing the curled corners to remove any debris or dirt and then dabbing a small glob of roof cement beneath the corners with a putty knife before pushing the corners down into the cement. A brick is then laid on top of the shingles for a few days to weigh down the shingles and help remove the curl.
Because repairs to shingle roofing can be costly and frustrating, it is important to choose a shingle brand that is trusted within the roofing industry. Brands like CertainTeed or Owens Corning have excellent warranties. Other well-known brands like GAF or Malarkey or IKO have a reputation for producing top-notch shingles that have low maintenance requirements. When you install organic asphalt shingle roofing, ask your roofer for his personal recommendations.