Comparing GAF and Durabuilt siding options will help you make a good decision about preserving, protecting and beautifying your home.
Siding can help to keep moisture and wind at bay, maintain a comfortable environment within the home, and add years to the life of a home's exterior. A direct comparison between siding types, GAF vs. Durabuilt siding for example, can better help you make a choice between which siding type will work best for your home.
GAF
The fiber cement construction of GAF siding is often shown to be more durable than the vinyl construction of Durabuilt siding. GAF's product is manufactured by combining cellulose fibers with cement and sand. The GAF siding for your home material, once formed, is extremely strong and has the added advantage of being fire resistant.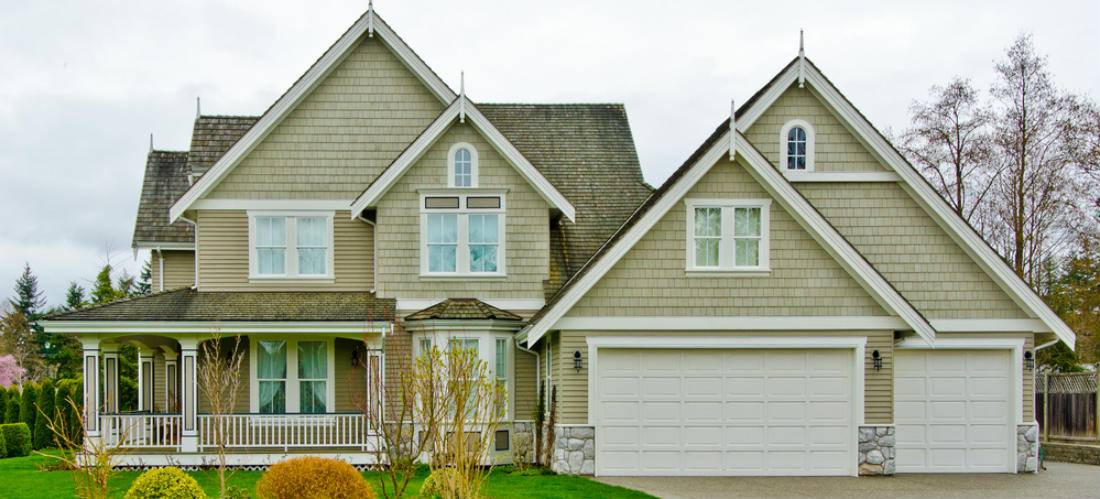 GAF siding is formed into shingle shapes, which can be used for both new construction and to replace older siding. Once in place, the material will not warp or dent. GAF siding also doesn't expand or contract with changes in temperature, which keeps paint from flaking off the factory primed boards once painted. GAF siding prices for installation tend to vary by region, depending on the cost of local labor.
Durabuilt
Durabuilt siding is of a more traditional vinyl construction. This allows for a lightweight panel design that's easy to install. Comparisons of GAF vs. Durabuilt siding show that the Durabuilt siding is less rigid than the GAF siding, and tends to cause some paint flaking after several years. Fortunately, Durabuilt siding comes in a wide range of colors right from the factory, allowing consumers to make a choice that may not require painting durabuilt siding for your home once the siding is installed. After the vinyl siding is in place, little maintenance is required throughout the life of the product.
The product comes in several lines, each geared to a number series and each representing different style and performance elements:
100 Series
410 Series
440 Series
450 Series
480 Series
650 Series
660 Series
900 Series
Comparing the two
GAF siding is generally more expensive than that of Durabuilt, and overall siding costs are higher because the heavier fiber cement shingles mean more labor on installation. Cement fiber shingles also produce dangerous silica dust when cut, forcing workers to use protective breathing gear when cutting the shingles to fit.
Durabuiltsiding's lightweight design is a disadvantage in some applications as it's more easily damaged from impact than the GAF siding.
GAF siding can sometimes be found at contractor supply stores and home improvement retailers such as Home Depot and Lowe's while Durabuilt siding is sold almost exclusively through Lowe's stores. Visiting a store where these products are sold will give you a better idea of what it will cost to side your home with one or the other product.
Having the advice and support of a skilled siding professional can also help you make a strong GAF vs. Durabuilt siding comparison. QualitySmith can help by connecting you to siding professionals in your area with the experience you will need to find and install siding that works best for your home.