A guide to TruScene windows by Andersen Windows, which are a great option for homeowners looking for durable and attractive insect screens.
If you've decided to replace your home's windows, you may want to consider adding insect screens to keep unwanted pests out of your home during warmer months. Andersen Windows TruScene insect screens are a great option for homeowners looking for durable and attractive insect screens.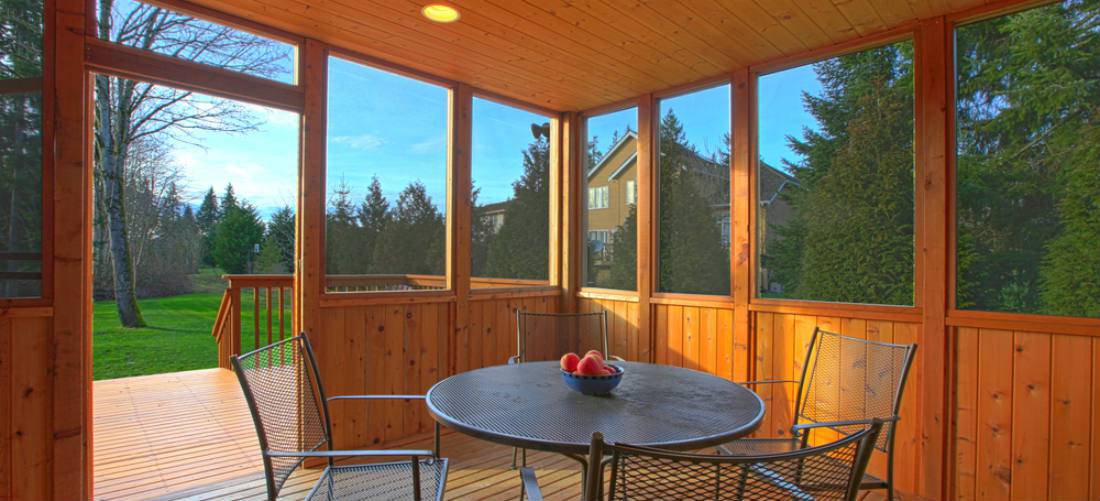 The Andersen Windows TruScene insect screens are designed to be nearly invisible, allowing you to keep bugs out without the unsightly look that traditional window screens offer. The TruScene screens are made from stainless steel and are proven to increase airflow while protecting your home from insects. All TruScene screens are made with a mesh that is just one-third the diameter of other insect screens on the market.
Andersen TruScene Designed to work seamlessly with other Andersen products, TruScene insect screens come in a variety of colors and finishes. If you have awning or casement windows from Andersen, you can chose among white, stone or unfinished pine frames for your screens. Double-hung and gliding windows come in the following colors:
White
Sandstone
Terratone
Forest Green
Andersen Windows TruScene insect screens are available for purchase at Home Depot and other approved window dealers. These pre-made screens can run anywhere from $66 to $304 at Home Depot, depending on which size and window style you are looking for. If you are planning on using a contractor to install your new windows, you will want to makes sure that your windows estimate includes the cost of insect screens. The screen cost should be included in your total windows price.
Home Depot has a wide range of Andersen products that are available for order in addition to the ready-made products on the shelves, so you can order your TruScene insect screens with your order for new windows. Your local store can also provide you with a window and screen estimate and can even set up your installation with the Home Depot installation team.
Should you ever need to replace your TruScene insect screens, you can order them directly from Andersen. Other replacement parts, such as locks, hinges, grilles, handles and weather stripping, can also be ordered through the Andersen Parts Store.
Installing new windows in your home will most likely mean that you will need to include new insect screens as part of your overall windows cost. If you are not a fan of visible insect screens, Andersen Windows TruScene insect screens might be the right option for you. You can use QualitySmith to help you find the best windows and window accessories for your window replacement project.