Jeld-Wen offers a wide variety of vinyl window options for the homeowner.
Vinyl windows are an affordable option for homeowners who want to update the look of their homes without spending a fortune. If you are looking to replace your windows, you may want to think about Jeld-Wen vinyl windows prices and options.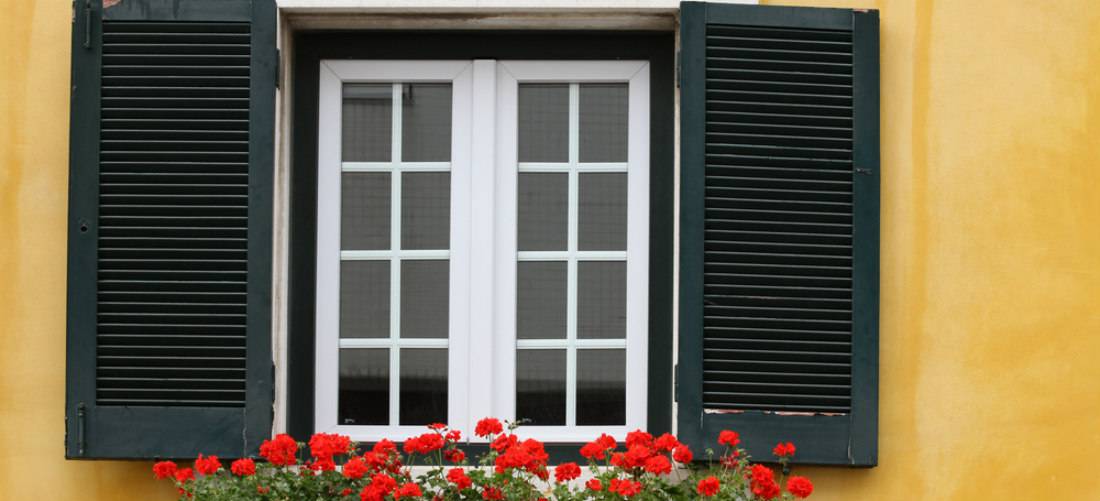 Jeld-Wen manufactures wood, aluminum and vinyl window products. The company's vinyl window assortment consists of the following product lines:
Premium Vinyl
Builder's Vinyl
Premium Atlantic Vinyl
Within these product lines, you can select a number of styles including:
jeld-wen vinyl windows for your home
Awning
Double-hung
Single-hung
Casement
Fixed
Sliding or bow
Bay
Each of these styles can be customized to match your home's current window shapes and sizes.
Prices
Jeld-Wen vinyl windows prices are competitive with comparable windows from other leading manufacturers. You can purchase these windows at many big box home improvement stores such as Lowe's or Home Depot. At Lowe's, Jeld-Wen vinyl windows prices range from $175 to $777, depending on the size and style. Single-hung windows will cost less than double-hung windows, and larger window sizes are generally more costly than smaller ones. If you choose to hire a contractor to install windows in your home, you can request that the cost of the windows and materials be included in your windows estimate, giving you a clearer picture of what your cost options will be with each style.
Your windows price can also depend on the appearance of each window. There are several exterior colors to choose from, and you can also choose to add a grille design for an additional cost. Some of the color options available for vinyl windows from Jeld-Wen in the Premium Vinyl line are:
White
French vanilla
Desert sand
Arctic silver
Mesa red
Hartford green
Dark chocolate
Chestnut bronze
Black
In addition to adding a fresh look to the exterior of your home, Jeld-Wen vinyl windows can also help reduce your heating and cooling costs by keeping hot and cold air out of your home all year long. These windows come in Energy Star-rated designs that guarantee energy efficiency. Energy Star ratings depend on the model that you choose.
Warranties
Vinyl windows from Jeld-Wen are covered by a lifetime limited warranty. The warranty covers your windows for the length of time that you reside in your home. Should you move, the warranty is transferable to the new owners for 10 years. All glass is covered with a 10 year warranty, and all glazing is covered by a five-year warranty. Transferable warranties such as the one offered by Jeld-Wen are a great way to protect your investment and increase the resale value of your home. Always be sure that your windows are installed per the manufacturer's specifications; otherwise, you may void the warranty.
To be sure you have a licensed and certified contractor available to complete your installation, let QualitySmith help by connecting you to local window experts who can give you a full range of quotes. These experts are also experienced enough to get you the best possible Jeld-Wen vinyl window options for your home.