Metal Roofing Prices: Pros, Cons and Costs
Your consumer guide to metal roofing prices and materials. Learn the advantages and disadvantages of installing a metal roof. Find a contractor now.
Do you like this article?
Quality Services
Where do you need services?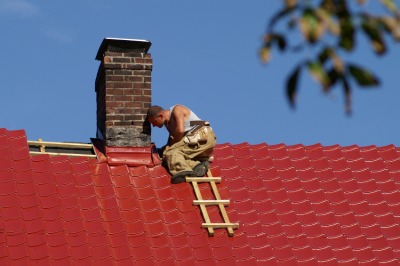 Metal roofing has come a long way from its reputation decades ago as a rickety covering. It was once thought it could amplify the sound of the smallest raindrops into something resembling a waterfall. That's not the case.
Today, metal roofing is durable, quiet and affordable. It can almost flawlessly imitate traditional roofing materials, like wood shingles, if you want.
Metal roofing prices are usually steeper up front than other materials, but that doesn't tell the entire story.
Metal lasts several decades or longer than most other roof options. In the time you'd live at a house and need to replace a shingled roof twice, your original metal roof should still be around. The cost of a metal roof is affordable when considered as a long-term investment.
What are metal roofing prices?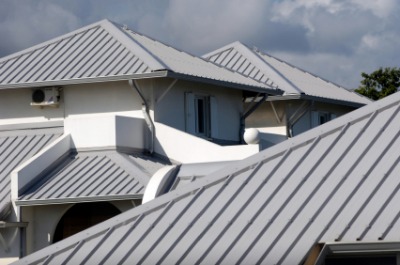 Metal roofing is a broad term. It includes roofs constructed from:
Galvanized steel
Stainless steel
Aluminum
Copper
Corrugated iron
Or blends of different metals.
Steel and aluminum are the most popular metal roof materials.
Metal roofing prices vary depending on the material. Costs usually range somewhere between $350 to $1,100 per square. A square equals 100 square feet and is the standard sizing for most roofing materials.
That price doesn't include the cost of installation, removal of old roofing, and disposal of old materials. Installation is the key factor affecting the cost of your project and you definitely want to go with trusted roofer.
Installation runs about $6,700 for the average home. The U.S. Census found the average home size to be a two-story home, totaling 2,200 square feet with 1,700 square feet of roofing. The pitch of an average roof would be 6/12, meaning it elevates 6 inches for every 12 inches of length. A steeper pitch will increase costs.
That said, metal roofing prices vary depending on your location and a host of other factors. For example, the same roof installed in New York City may cost twice as much or more than one installed in Savannah, GA.
The total cost of a new metal roof, including materials and installation, can be around the following:
Basic interlocking steel shingles from $5,000 to $17,000.
Corrosion resistant steel sheets will cost about $12,000 to $22,000.
Aluminum metal roofing should be around $12,000 to $20,000.
Higher-end materials, such as copper, can cost $25,000 to $40,000 for a new roof.
Receive up to four free estimates from qualified contractors. The quotes are more specific to your needs and location.
Metal roofing prices at a glance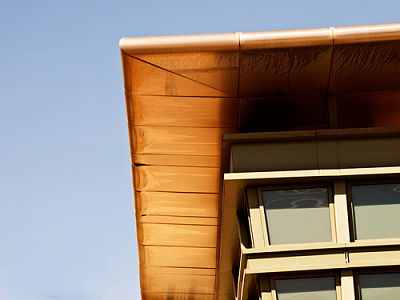 Metal roofing costs can vary depending on whether you choose steel, aluminum or copper.
Steel shingle metal roof: Installation can cost at least $600 per square foot for the shingles. Or run $750 per square foot for a standing seam steel roof.
Aluminum metal roof: Can cost anywhere between $700 and $1,200 per square foot.
Copper and zinc metal roofs: Averages $800 to $1,100 to purchase the materials. Installation costs around $700 to $1,200 per square foot.
You should always check the roofing warranty to ensure proper protection. Your new roof should include one of two substrates:
For proper protection, you want to buy a metal roof with a galvalume substrate, backed by a 25-year steel mill warranty. The galvalume substrate can withstand the elements for years to come.
If you choose to buy a metal roof with a galvanized substrate, which does not include a warranty, make sure the substrate's performance matches the grade. If not, your metal roof will not be able to resist corrosion over time.
What are the advantages of metal roofing?
Metal roofs have a longer lifespan and are more durable than other standard roofing materials. Low-end metal roofing usually lasts 50 years. The warranty generally covers between 20 to 50 years. High-end roofing can survive a century before needing replacement. If you planning on passing the house down to your children, do them a favor and go with metal roofing.
Metal roofing is nearly impervious to normal weather. It naturally sheds snow and is resistant to fire, hail and heavy wind.
A metal roof can keep your home cool during the summer, cutting air conditioning costs.
Metal roofing is recyclable and more environmentally friendly than other materials. You can earn LEED credits and federal tax credits.
Metal roofing is sometimes coated with reflective chemicals. The coating boosts energy efficiency by reflecting heat from the sun's ray.
It is possible to install a metal roof over some other roofing materials. This eliminates the need and disposal costs of the old roofing.
Metal roofing disadvantages
Metal roofing prices can be three times that of other materials, such as standard asphalt shingles.
Related resources

First photo credit: Radekk. Second photo: titine974. Fourth photo: wolv. All images via iStockphoto, except the third image — madpoet_one via Compfight CC.

About the Author Rachel Wright
Rachel Wright is an SEO content editor at Reply! with more than 10 years of editing experience. She enjoys interior design and gardening. To share home improvement ideas, find her on Google+.
Compare Metal Roofing Estimates From Four Contractors in Your Area »