House Siding Prices: Average Costs for Popular Styles
A breakdown of what you can expect to pay for traditional the most popular siding. Don't let house siding costs hold you back.
Do you like this article?
Quality Services
Where do you need services?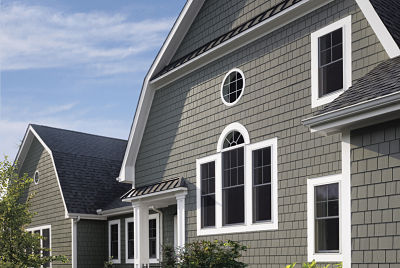 House siding replacement is considered by most experts one of the wisest investments a homeowner can make. House siding cost may be high, but the payoff can put more money in your bank account than you originally spent.
Bankrate, a leading consumer financial service and key contributor to The New York Times, Wall Street Journal and USA Today, lists upgrading to fiber cement siding as the best investment in home renovation. The average return on investment is 103.6 percent, according to Bankrate.
That high return on investment isn't limited to fiber cement siding. Studies have shown that new siding can boost your home's value, since many consumers tend to judge a home by it's first impression. The first impression will either open the door or close it, as the saying goes.
Expected house siding cost varies depending on the materials used, contractor pricing, location, and numerous other factors. The following is intended as a rough guide for expected home siding cost, including the price of materials and contractor installation. Keep in mind as you read below that prices can fluctuate.
Cost on the side
Expected house siding cost includes materials and installation. The expected siding cost is based on a 2,200 square foot home, the national average.
Plywood siding
Plywood is a reliable siding that emulates real wood, but is vulnerable to fire, insects, warping, and requires a new coat of paint about twice a decade.
Plywood siding cost per square foot: $1 to $3.
Expected house siding cost using plywood: $6,000.
Vinyl siding
A nearly maintenance free siding that is vulnerable to cracking and mold but can emulate the appearance of many other styles of siding making it a bit of a chameleon in the siding world. About 32 percent of homes in the country feature vinyl siding. Return on investment for vinyl siding has been shown to be around 73 percent. To read more in-depth information about vinyl siding, see our "Vinyl siding prices: pros, cons and quotes" consumer resource guide.
Vinyl siding cost per square foot: $2 to $3.
Expected siding cost using vinyl siding: $7,000.
Aluminum siding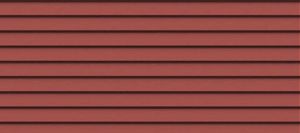 Nearly maintenance free product that does not require painting, Aluminum Siding is protected from rot and other damage; on the down side, it can be loud during rain and other weather and is vulnerable to dents and fades over time.
Aluminum siding cost per square foot: $2.50 to $3.50.
Expected siding cost using aluminum siding: $8,000.
Wood shingles and shake
Low-maintenance with the classic look of an old European homes, wood shingles and shake shingles require little more than an oil stain every three years and possibly mildew repellent every five years. Wood shingles are vulnerable to wind damage, rot, fading, and splintering.
Wood shingles and shake cost per square foot: $5 to $7.50.
Expected siding cost using wood shingles: $13,000.
Cement fiber siding
A "green" siding that emulates natural wood grain and is protected from insects, mold and fire, cement fiber siding requires next to no maintenance, and has extremely high durability, lasting 50 years or longer. Cement fiber siding has the highest return on investment of any other task in home remodeling, showing a 103 percent return in value.
Cement fiber siding cost per square foot: $4.50 to $9.
Expected house siding cost using cement fiber siding: $14,000.
Stucco
Often seen in tropical climates, stucco is a good insulator, is fire resistant, and needs nearly no maintenance.
Stucco cost per square foot: $4 to $10.
Expected house siding cost using stucco: $15,000.
Stone siding
Without a doubt stone siding is the highest quality house siding but it has a price tag to match. Nearly without fault and maintenance free, stone siding is a strong insulator and protects against insects, fire, mold, rot, and just about every other elemental nuisance you can imagine.
Stone siding cost per square foot: $15 to $30.
Expected siding cost using stones: $50,000.
How to find a contractor
Have you made your decision? We can you help find contractors in your area who can not only install siding, but also help you choose the best option based on your needs and your budget. Just click this link for estimates or select the quotes button on this article.
Whether you are building a home to your specifications or improving an existing house by replacing siding, the right choice in siding now can save you money and time.
Related resources

About the Author Rachel Wright
Rachel Wright is an SEO content editor at Reply! with more than 10 years of editing experience. She enjoys interior design and gardening. To share home improvement ideas, find her on Google+.