Payne Furnace Prices: Pros, Cons, and Free Estimates
Looking for Payne furnace prices? Here is a guide to costs, quotes and quality.
Do you like this article?
Quality Services
Where do you need services?
Payne is the younger brother of Carrier. When you're shopping for a Carrier furnace, you'll be shopping for high quality and high cost. With Payne, you're not paying for all the bells and whistles. You'll be getting the bare minimum, single-stage furnace that will keep your home warm and cozy, simply. Payne furnace prices will be substantially lower than Carrier models, but have the same guarantee of quality.
Like Carrier, Payne offers an array of energy efficiency levels for home furnaces. The more you pay up front for a higher efficiency furnace, the more you'll save in the long run. Aiming for a high AFUE is a good move when looking for estimates on economy furnaces. Regardless of how efficient your new Payne furnace is, you will most likely be spending between $700 and $2,500 on a unit. After the price of the unit itself, the price of installation will vary from contractor to contractor. Click here to get four estimates in seconds from HVAC contractors in your area.
When you're speaking with contractors in your area about Payne furnace prices and installation costs, make sure you recognize that your estimates should not be equal to Carrier quotes. Keep on the lookout for contractors looking to make a buck that may quote you the price of a Carrier furnace similar to the Payne furnace you're purchasing. Carrier may own Payne, but Payne furnaces are the economy buy that still offers reliability.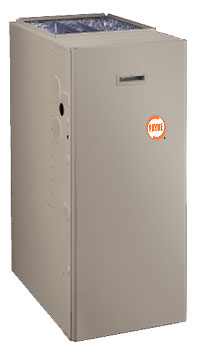 Condensing Gas Furnaces
95% AFUE (PG9UAA) ~$2,800
95% AFUE (PG9YAB)~$2,400
92% AFUE (PG9MXA) ~ $1,145-$2,215
90% AFUE (PG9M) ~$2,200
Gas Furnaces
80% AFUE (PG8MEA)*~$1,000-$1,200
80% AFUE (PG8M)*~$900-$1,000
Related resources: