Central Air Conditioner Prices: Pros, Cons and Free Estimates
Your complete guide to central air conditioner prices | Pros, cons and installation cost for popular central air conditioner brands | Central air conditioners reviewed
Do you like this article?
Quality Services
Where do you need services?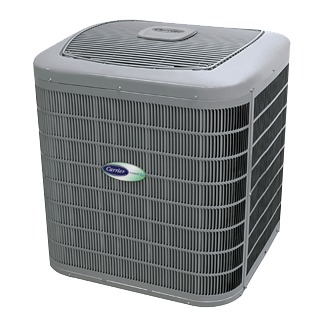 This guide serves as a general overview of central air conditioner prices on various brands.
If you're interested in personalized prices specific to your needs and area, simply fill out the form on the upper right or follow this link. As soon as you do, you'll receive free quotes from up to four top-rated central air conditioning contractors in your area. QualitySmith's network of contractors is very selective, and we verify that they hold up to date insurance and state licenses.
With so many brands and models of air conditioners available today, it's difficult to figure out which one is the right balance between quality and budget.
Sizing up your central air conditioner
There's a reason you never see flat-rate central AC prices advertised in the Sunday paper alongside weed whackers and televisions. There is no easy answer when it comes to the cost of a new air conditioner. There are countless factors that can push the price upward or downward by thousands of dollars.
There are several features that will directly affect the size of the unit you need, what you'll be spending up front, and ultimately what you'll be shelling out month-to-month. But that doesn't tell the whole story. These workhorses of home cooling can last two decades, making energy efficiency a key consideration that can save you money long-term. The trouble is, higher efficiency means higher initial cost for the unit, so finding the right balance between initial cost and long-term savings can be a challenge.
There are some key considerations, however, that can guide you in your search for the right new air conditioner cost.
Average prices of central air conditioners by brand
Central air conditioner prices can vary greatly depending on a number of factors, including the brand, size and efficiency of the unit.
According to the Rocky Mountain Institute, the prices of central AC units, including installation, range from $3,000 to $7,000.
If you need specific prices for popular AC brands, see the following in-depth guides. Estimated prices of 2.5-ton models show to the right:
Need a quick review of AC lingo? Check out "Air Conditioner Buyers Guide".
Need to prepare for next season too? See "Furnace Prices: Types, Taxes and Cost".
Average prices of air conditioners by size and cooling capacity
Generally, the sizes of air conditioners are between 1.5 and 5 tons. You can determine the right air conditioner size for your home by hiring an HVAC contractor to do a load calculation.
The following air conditioner prices include AC and coil installation:
1.5 tons and 18,000 BTU — $1,475.
2 tons and 24,000 BTU — $1,990.
2.5 tons and 30,000 BTU — $2,380.
3 tons and 36,000 BTU — $2,613.
3.5 tons and 42,000 BTU — $2,847.
4 tons and 48,000 BTU — $3,040.
5 tons and 60,000 BTU — $3,198.
SEER'ing heat: the guide to cool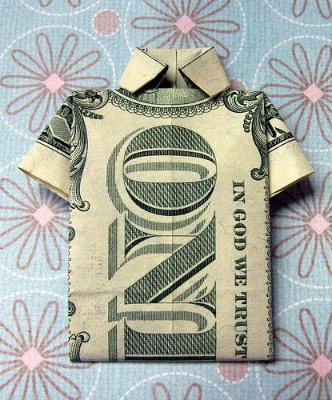 Simply put, efficiency refers to the amount of energy converted into cool air compared to the amount of energy lost. This is the most important factor when determining air conditioner prices because it dictates your long-term savings.
Brand names play a role in a new air conditioner cost, but within that are other internal variables at play so there is no clear front-runner for best price and reliability. Some ACs, for example, include the ability to adjust temperature from a cell phone. Other air conditioners may have multiple stages, meaning they can operate at 67% capacity or the 100% offered by single-stage air conditioners, which can help reduce humidity. Features such as these can elevate a new air conditioner cost significantly so it is up to you to decide if they are important or not.
Efficiency is expressed as Seasonal Energy Efficiency Ratio, or SEER. The higher the SEER, the less you'll pay in utility costs to operate your air conditioner. SEER ratings range from 13 to 23, but some older models may have SEER ratings below 13 due to a federal energy conservation law passed in 2006 that placed a minimum on any newly manufactured air conditioners (parts to repair units with SEER ratings from 10 to 12 remain on the market, however).
Like most aspects of central air conditioner prices, there are few easy answers as to what the right energy efficiency rating is for your home. It primarily comes down to usage. If you live in a hot climate and frequently use your air conditioner, you'll probably save more with a high efficiency unit. If your air conditioner will have minimal use, you'll probably save more money with a low efficiency unit.
Efficiency calculators are the most accurate way to pinpoint the best rating for your needs, but you'll need to know local electricity costs — in dollars per kilowatt hour — as well as the ACs' initial price, BTU per hour of the air conditioners you're considering, and the units' efficiency rating. Energy Star offers one of the better air conditioning efficiency calculators. The calculator file can be viewed in Microsoft Excel.
Prices of air conditioners by efficiency
The cost of operating an air conditioner is determined by its efficiency. The efficiency ratings of central AC units that are available in the market today range from 13 SEER to 24 SEER. SEER stands for the seasonal energy efficiency ratio. The higher the rating, the more energy efficient the unit is.
Air conditioner prices can vary significantly depending on the efficiency ratings of the units. The prices listed below are for 2.5-ton AC units with coils installed:
13 to 14 SEER (standard efficiency) — $2,370.
15 to 16 SEER (high efficiency) — $3,140.
17 to 18 SEER (high efficiency) — $3,840.
19 to 21 SEER (very high efficiency) — $4,860.
22 to 24 SEER (highest efficiency) — $5,810.
If you want to find the best air conditioner prices, it is recommended that you connect with an air conditioner contractors. You can get air conditioner estimates, compare air conditioner prices, find a good contractor to install an air conditioner, and receive information about air conditioner features and warranties.
Installation price can run in the thousands and depends on the contractors' estimates. Some contractors may charge significantly more than others. If you've never had central air conditioning in your home, you may need new ductwork, which can push the price up by thousands of dollars.
Sizing, which will be explained in the next paragraphs, comes down to one choice: the exact size you need — no more, no less.
Small house, round house, big house: air conditioner prices vary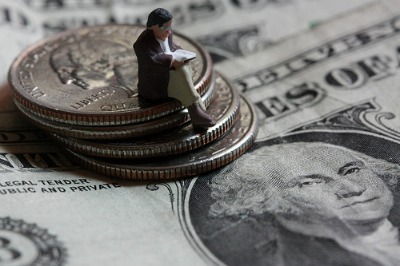 The size of the area being cooled is an obvious factor when it comes to sizing your potential AC unit. The square footage of your home will directly affect your home cooling needs.
The size and position of windows and whether they have shading contributes to the insulation in your home. If your home is well insulated, you'll have less need for a larger central air system.
Even the number of occupants changes both heating and cooling needs. A full home will generally be warmer, thanks to the natural body heat of all its occuplants. A larger house with fewer people might need a little boost to keep things cool. Home appliances and electrical equipment create heat. If your home is filled with heavy appliances and strong lights that are often left on, you may need a stronger central air conditioning system to combat the heat that they create.
Quality contractors will pin down your home cooling needs with a load calculation or heat-gain calculation. This is the most reliable way — and considers nearly every conceivable factor — to pinpoint the right air conditioning sizing needs. The Air Conditioning Contractors of America's Manual J Residential Load Calculation includes everything from the obviously practical to the commonly overlooked elements of home cooling, so it's a great rubric for determining prices of central air.
If you're a brave soul, you can consider delving into an industry standard load calculation manual to find your sizing needs, but be warned that it's about as dense as granite and as exciting as watching paint dry.
Direct correlation between a homeowner's central AC prices and their central air unit's SEER
The efficiency rating you're aiming for will have a drastic effect on your central air conditioning prices, both initially and in the long run. The SEER is the most important factor to pay attention to when considering long term air conditioner cost. The simple breakdown for efficiency ratings, including the cost of installation:
16-23 SEER - $2,500 - $7,000 high efficiency, high prices, low month-to-month costs.
14-17 SEER - $2,200 - $5,500 moderate efficiency.
13 SEER - $1,750 - $4,000 low efficiency, good for rentals, economical buy.
The more energy efficient the central air conditioning system, the higher the central air conditioner prices. The SEER you should aim for depends highly on your regional needs and how much you're willing to spend up front to save in the future on your central air bills.

Photo credit: Carrier.com. Second photo credit: Vaguely Artistic. Third photo credit: Great Beyond. Latter two photos via Compfight CC.

About the Author Rachel Wright
Rachel Wright is an SEO content editor at Reply! with more than 10 years of editing experience. She enjoys interior design and gardening. To share home improvement ideas, find her on Google+.