Pricing is just one factor in a room addition selection process. What else is there? Read on.
There are a variety of ways to add to the value and functionality of your home, from replacing the roof to repainting the interior. One of the most valuable changes you can make to your home is to add an additional room. Deciding on a room addition selection can be difficult though, as choosing just the right room to add requires a number of considerations.
Adding a new room to your home can be nearly as large a project as building a home from the ground up. The addition must match the rest of the home, with both the interior and exterior of the new room blending in seamlessly so that it appears as if it were built at the same time as the rest of the home.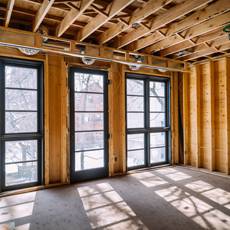 In addition, the construction typically occurs while the homeowners remain in residence, which may present some problems with the workers.
Cost is an important variable in any room addition selection process. Simple room additions that are suitable for use as additional bedrooms or home offices require no more than the extension of electricity and ducting for heating and cooling purposes. While an additional bathroom would require plumbing as well.
The more utilities that you have to run to the new room, the more expensive the addition will be.
Along with the contractors needed to handle the actual residential remodeling, you'll also need an architect to design your addition. Hiring an architect adds to the expense. The architect should be able to give you some idea as to the building cost for rooms of various types to aid you in making the final room addition selection.
When making the room addition selection, you should first determine just how much space you have available. Check with local building codes to determine how close you can come to the edge of your property when adding to your structure, as there may be local limitations in place.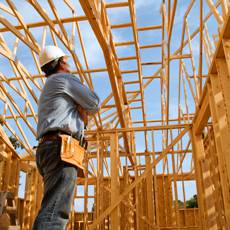 If your home is under the regulations of a homeowners' association, you should check with them as well to determine if there are any association rules that you should be aware of before you plan your construction.
Take a sketch showing your existing home, the desired addition and the property lines when you visit your homeowners' association or local zoning board to make certain that the desired addition can be built on your property.
Making a room addition selection for your home is mostly a matter of determining what you wish to add to the structure and then designing a room that you can afford. No matter the room choice, the additional space should increase the value of your home, along with your level of comfort.