An extra boost of warm air is always welcome during the winter and that's where portable heaters come in.
It's frigid winter weather again – which means you're turning up the thermostat and snuggling up with your softest blankets.
Portable heaters are a great help to your home's main heating system so it won't work as hard as it needs to. Think reduced energy bills, warmer spaces throughout your home and satisfied smiles on your loved ones' faces.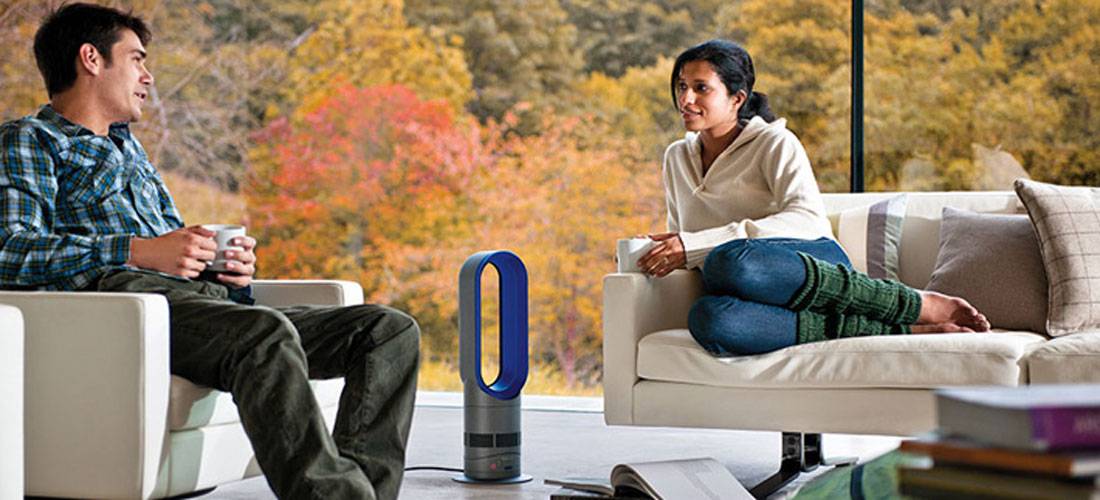 Always consider the size of your room when shopping for portable heaters. You'll need around 10-15 watts of power per square foot. Take into account, also, the room's insulation as well as number of windows and doors.
If you're considering buying a good portable heater for winter but can't decide which one is best for your family's needs and house specification, here's a quick guide on the current best models in the market today.
1. Lasko 754200 Ceramic Heater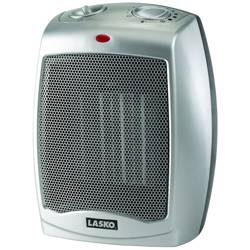 Got small spaces at home? Lasko 754200 Ceramic Heater, with a self-regulating ceramic element, perfectly fits the bill. Its quick yet consistent warmth can heat up a 10-by-11-foot room – office, basement, or garage – very quickly. Its adjustable thermostat control and built-in safety features are very easy to use. Compact and small, you can take it up to the table or just leave on the floor – it won't get in your way. You'll never even know it's there except for that comforting feeling it provides. For less than $30, you get warmth and comfort for less.
2. DeLonghi TRD0715T Safeheat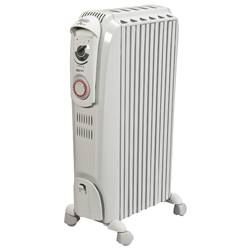 If your living room or master bedroom is quite big, you can benefit the most from an efficient and silent portable heater like De'Longhi's TRD0715T Safeheat which can be yours for only $159. It's a little slow to heat up but its durable, rust-resistant radiator-style unit steadily puts out all the heat you need even after an hour that you have turned it off.
Get maximum heat while maintaining low surface temperature, thanks to the patented thermal chimneys. It even has an anti-freeze feature. A 24-hour programmable timer allows you to maintain your desired room temperature without being an energy waster. Plus, its exterior is cool to the touch so it's ideal for homes with children or pets.
3. Dyson AM05 Hot + Cool Fan Heater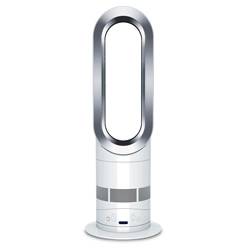 What makes Dyson AM04 different from other portable heaters out there is its built-in Air Multiplier technology for heat distribution. The result is a more consistent and longer range of air flow without the danger of exposed fan blades – the grilles in the base suck in the air and then the interior thin vent fires the airflow.
Say goodbye to the burnt odor that cheaper metal coil-based fan heaters bring because this convection fan heater uses ceramic heating elements instead. The bladeless design and minimalist look surely adds extra points if you want to keep warm the stylish way this winter. And when winter days are over, it can still work as an air conditioning unit so it's definitely worth the $300 price tag.
4. Vornado Vortex Heater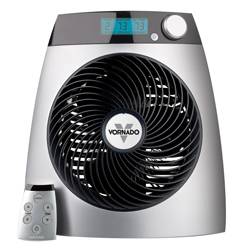 For just $130, you can get more bang for your buck with this portable heater that packs up not only with an exceptional heating capability but also with heat overload protection, noiseless operation and high energy efficiency. The Vornado DVTH Heater uses a special vortex action system for quickly warming up a room but with its automatic climate control heater, its cabinet and grill are cool and safe to touch.
5. Holmes HCH4953-U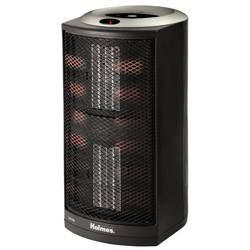 A great winter must-have for budget-conscious individuals, the Holmes HCH4953-U is a rich convection fan heater that is equipped with twin heating elements that can quickly warm up small spaces. Just press the button from its touch thermostat controls to set the temperature and use its auto-timer function to turn it off at your desired schedule. For just $120, this portable heater is an ideal addition to bathrooms and other small rooms around the house.