A step-by-step guide to installing vinyl siding on your home
Although it might seem like a challenging task to install vinyl siding on your home, one of the benefits of this type of siding product is that it is actually quite easy to work with. If you do not feel confident in your ability to install siding, it may be a good idea to consult with a professional vinyl siding contractor. QualitySmith can help you in determining what to expect from this type of home improvement project by walking you through the steps of vinyl siding installation.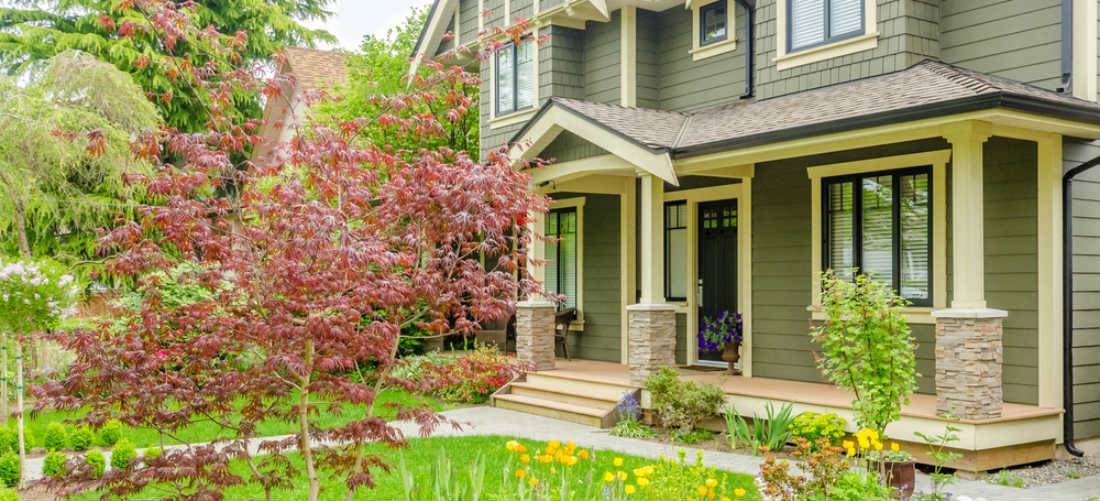 First, you will need to obtain the vinyl siding product you plan to use. Today, homeowners are able to choose from a variety of siding products available from numerous manufacturers. As you compare vinyl siding costs, keep in mind that quality levels may vary. This is why it is important to obtain multiple vinyl siding estimates. Doing so can help you obtain the best vinyl siding prices for your investment.
Install vinyl siding
You will also need to make sure you have the right tools to install vinyl siding on your home.
The tools you will need include:
Chalk line
Measuring tape
Metal square
Level
Utility knife
Screwdriver
Hammer
Pliers
Tin snips
Saw
Before installing vinyl siding, you will need to prepare the surface of your home. Begin by securing any loose boards and trim. Any rotted boards should be replaced. Next, remove any old caulking that may be present around the doors and windows. The buildup of old caulking can interfere with your work involving the positioning of a new trim. Before installing the first panel, use a chalk line and a level to locate the lowest corner of your home. You can then use the manufacturer's directions and measure from that corner to snap a chalk line around your home, and using that as a guide, start the first siding strip.
When you begin to install the siding, keep in mind that vinyl siding will need to be nailed to the exterior of your home in a way that will not restrict contraction and expansion. For this same reason, you should avoid driving nails tightly into the siding. Leaving a small gap between the vinyl and the nail head will allow for contraction and expansion and prevent dimpling that can result in waves appearing in your siding.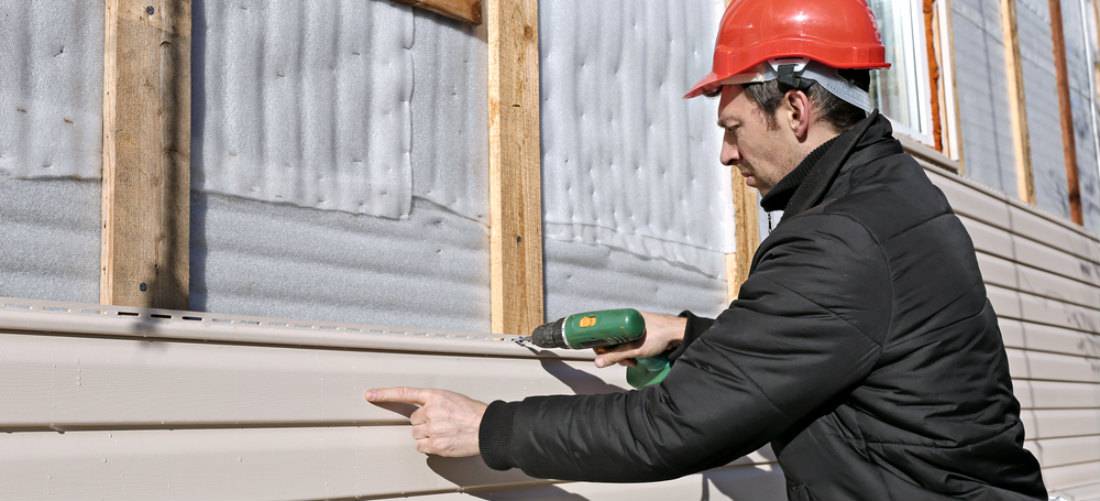 Take care to drive nails into the siding straight and level. Crooked nails will typically cause the panels to distort, which can result in your siding beginning to buckle over time. Try to avoid pulling up the panels in a tight manner as you install the siding. Keep in mind that panels should always hang loosely. Remember to check this every so often to make sure you are still installing the panels in a level manner.
When you decide to install vinyl siding on your home, you can benefit from an improved appearance to your home's exterior. Understanding what is involved in installing vinyl siding can help you determine whether this is a project you can handle on your own or you should hire a professional.