One of the most popular residential renovations is the DIY basement remodeling and for good reason.
One of the most popular residential renovations is the DIY basement remodeling and for good reason. An unused or underused basement is space just waiting to be turned into something the whole family can enjoy.
DIY basement remodeling
You can use your basement for a variety of purposes, including: a laundry room, storage, a workshop, a family room or an extra bathroom or bedroom. The use that you choose will be the main determining factor in the cost of remodeling. Before you start your project, whatever you decide to do, you need to be sure that your basement is dry and warm. One of the major problems with DIY basements is that they are often damp and chilly, making them unpleasant to spend any amount of time in.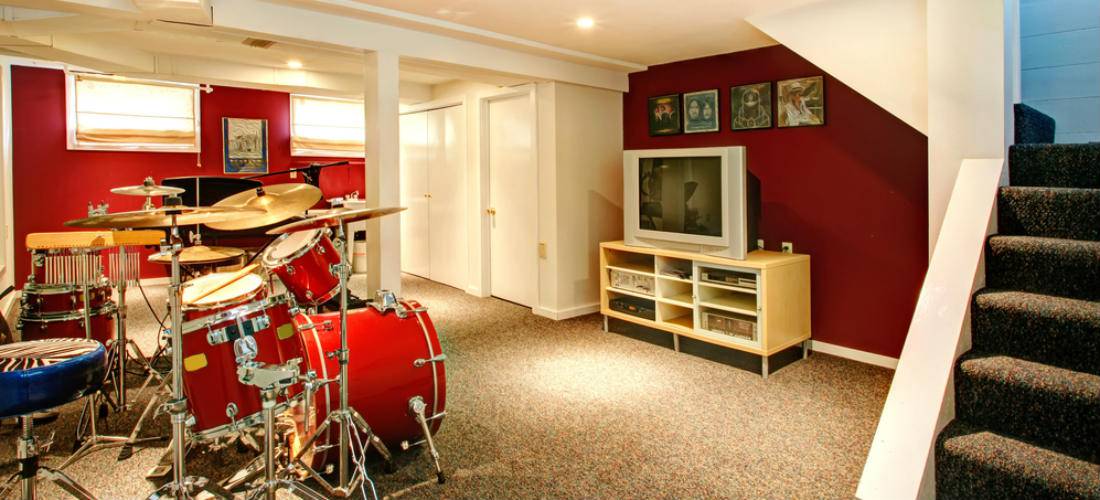 Rooms that are only used occasionally, such as storage and laundry rooms, can usually be done quickly and inexpensively. Be sure to pay attention to design details in order to get the best use of the space for your investment. Laundry rooms should have proper electrical or gas connections and be well ventilated and well lit. Storage space seems simple enough, but it pays to organize it well so that you can always find what you need quickly. This includes proper shelving, storage containers and labeling.
Adding a workshop will probably fall somewhere in the middle in terms of cost. If you aren't particularly handy and only want to store some tools, then a corner of the basement with shelves, good lighting and extra electrical outlets might be all you need. A hobbyist will need a more well-equipped space that will carry a cost similar to adding any other new room.
More extensive residential remodeling-a family room, bedroom or bathroom-should be designed carefully to ensure your family's safety. You must consider heat sources, proper electrical and plumbing installation, ventilation and an emergency exit. Emergency exits are often problematic in basements with no exterior doors and few windows. You might want to use the services of a designer or a contractor to help you with your plan. QualitySmith can provide information that can assist you in making your decisions.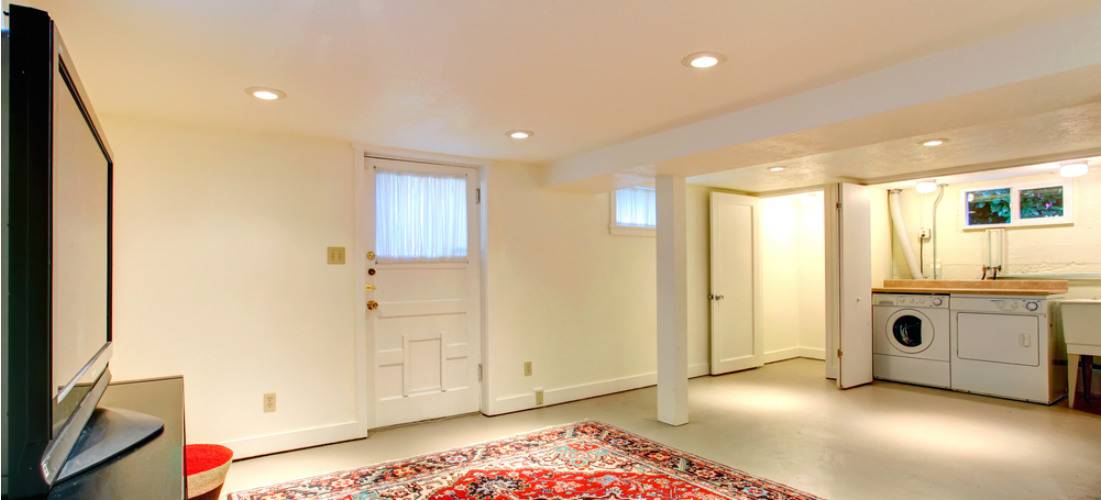 Once you have your new room plans, you need to determine the cost of materials and labor. Again, a general contractor might be worth the cost, especially if he can save you money on materials and can recommend good tradespeople. The major cost factors when adding new rooms to a basement include: adding or removing walls, finishing the ceiling and floor, installing lighting and possibly plumbing, extending the heating system to the new space and the cost of finishes, furniture, fixtures and electronics. Any one of these things can be costly, so shop carefully with an eye to quality and reliability.
Whatever project you choose for your DIY basement remodel, the result should be more comfortable, useable space for you and your family. You can enjoy the new space now, and it will likely add to the resale value of your house in the future.
The DIY network provides some excellent ideas to get you started.