Homestyles vs Lifetime Products prefabricated vinyl outdoor storage buildings: Points to consider
Prefabricated outdoor storage sheds eliminate the need for a permanent shed or garage, so they have many benefits for homeowners. Before choosing one of the many sheds available, use this prefabricated vinyl outdoor storage buildings comparison between Homestyles vs. Lifetime Products to help determine which type has the features you need. One of these exterior storage systems may be right for your home.
Homestyles prefabricated vinyl storage
Homestyles produces three different shed collections. The Select collection is designed for small spaces, so these models are ideal for storing bicycles, standard lawn mowers, garbage cans and gardening equipment. Each product in this collection is made from durable vinyl, so the sheds are easy to clean and maintain.
The Premier collection has sheds of varying sizes that are ideal for use as workshops, swimming pool sheds or potting sheds. The sheds in this collection are available in blue slate with white doors or tan with chestnut doors. They are available in the following sizes:
8' x 6'
8' x 8'
8' x 10'
10' x 8'
10' x 10'
Sheds in the Premier collection have gable windows, lockable doors, architectural-style shingles and gable vents. Finally, the Elite series offer sheds that measure 10' x 8' and 10' x 12'. These larger prefabricated outdoor vinyl storage buildings are ideal for storing riding mowers, lawn furniture, pool toys and motorcycles. These sheds are available in clay, tan or white. Each model has white trim.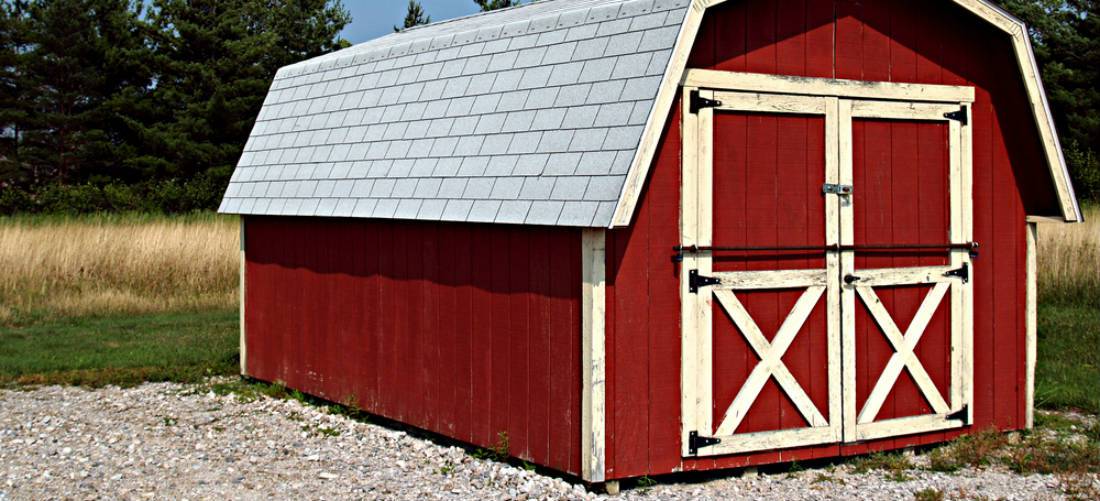 Lifetime Products prefabricated vinyl storage
Lifetime Products manufactures garden sheds and tool sheds in several sizes. The smallest models are 7' wide. Each of these sheds includes a 10-year limited warranty and a full-length skylight. Homeowners can decide whether they want one window or two windows. Some models also come with corner shelves. Lifetime Products produces 15 different models that are 7' wide. All of them have a 10-year limited warranty to give homeowners peace of mind when making a purchase. Some models come with peg strips or corner shelves for added storage space.
This company also manufactures sheds that measure 10' wide, 11' wide and 15' wide. The 15' sheds have double doors for easy access. Homeowners have a number of options when purchasing these sheds, including skylights, peg strips and corner shelves. Storage sheds made by Lifetime Products range in price from approximately $800 to just under $2,000, so models are available to fit most budgets.
Purchasing a vinyl storage shed can help you get organized, but it is essential that you assemble and install this type of shed properly. If a shed is installed incorrectly, it can collapse, putting you and your belongings in danger. Use the QualitySmith service to find a contractor who has experience assembling these products. Before you start your project, conduct a prefabricated vinyl outdoor storage buildings comparison of Homestyles vs. Lifetime Products to determine which company makes the right storage shed for your home.