A prefabricated closets and closet kits guide for your home.
Building a custom closet takes a lot of time and a lot of money. In fact, a custom-built closet can cost as much as $10,000. Fortunately, suppliers manufacture prefabricated closets and closet kits that cost much less than custom-built closets. Prefabricated closets also take less time to install and can be used for storage soon after they are out of the packaging. Several companies produce high-quality prefabricated closets for consumers.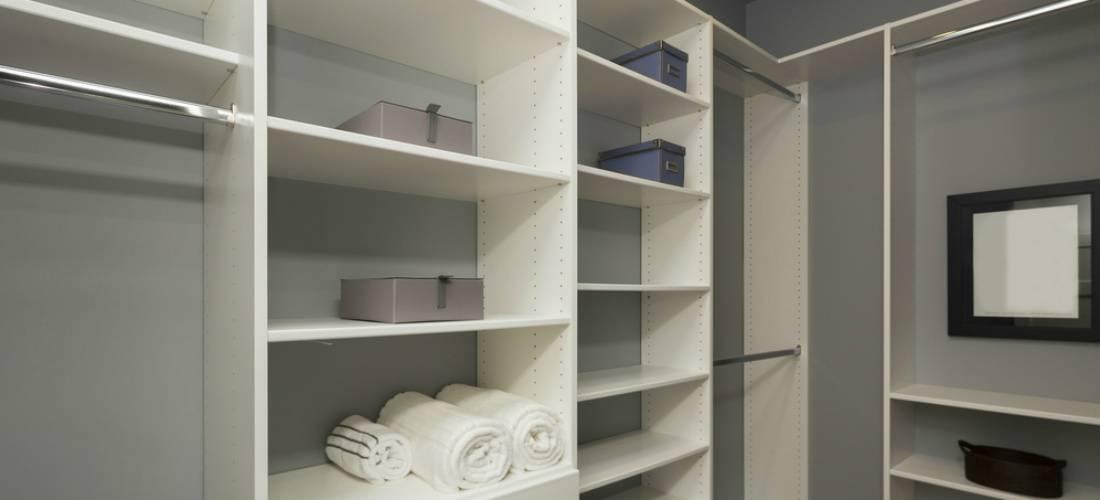 Closetmaid prefabricated closets and closet kits
Rubbermaid is one of the most trusted names in storage. Homeowners can get things organized by buying a prefabricated closet from this renowned company. The company's direct mount non-adjustable closet comes in several different sizes to accommodate the different closet sizes in your home. You can also purchase extra shelves, racks, braces and brackets in addition to one of the Rubbermaid closet kits.
ClosetMaid produces high-end closet systems that homeowners can customize as needed. The ClosetMaid Selectives system is available in these finishes:
These color options make it possible to blend this type of closet into any home. Although the pieces are precut, they have the look of real wood, giving you an attractive look at an affordable price.
ClosetMaid offers a wide selection of shoe organizers, hanging rods, drawers and baskets. It is easy to coordinate these accessories with one of the wood finishes, as the baskets and closet rods are available in white or brushed nickel. ClosetMaid products are available at home improvement stores such as Home Depot and Lowe's.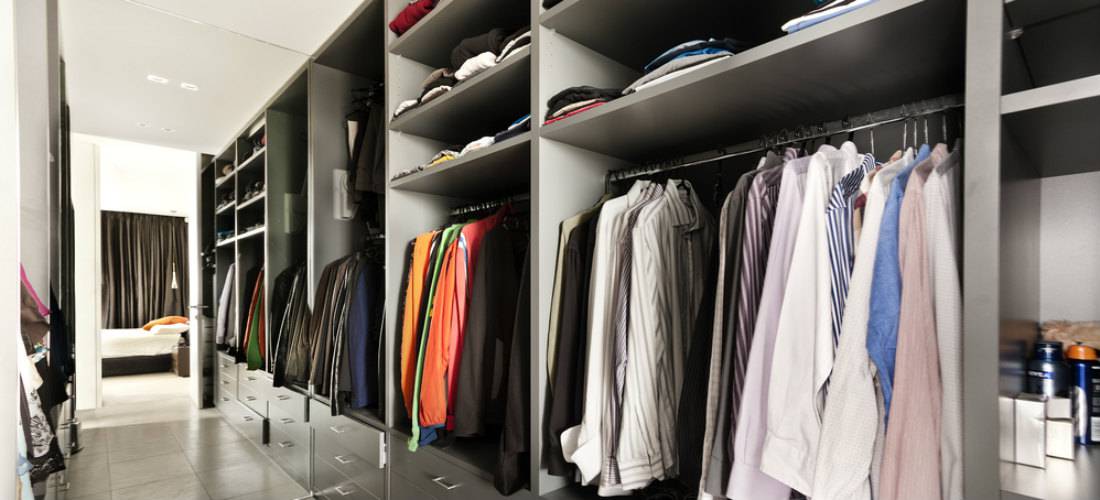 John Louis Home is another leading supplier of prefabricated closets. The company offers several options for homeowners, making it easy to match a new closet system to your existing paint colors and trim. The closets from John Louis Home are designed for use in walk-in closets or large reach-in closets, so they are very versatile.
Unlike many other prefabricated closets, all of the pieces are made from real wood, making them sturdy enough to hold heavy items. The all-metal hardware helps ensure a long life for one of these closet systems. John Louis Home products are available at Bed Bath & Beyond and Stacks and Stacks.
Elfa has an online design center where homeowners can create their own closets. The design tool helps customers design interior storage spaces to accommodate closets of different sizes. This tool also asks homeowners to indicate whether their closets have sliding doors, bifold doors, pocket doors or standard doors, as the type of door a closet has affects your storage options.
Customers can also match their Elfa closet systems to existing paint colors. These products are available at The Container Store.
Installing a prefabricated closet can make it easier to get organized, but it is important that a closet system is installed correctly. Without proper installation, shelves and baskets can tip over or fall to the floor, endangering anyone who uses the closet.
QualitySmith can help you find a contractor to install your new prefabricated closets and closet kits safely. If you decide to install a closet system, research the prefabricated closet suppliers in your area to find the best one for your needs.