A new porch can either be an aesthetically-pleasing enhancement or a nightmarish eyesore to your home.
The wood type you're going to use can make all the difference between a safe, durable and attractive porch and a cheap, rot-prone outdoor space.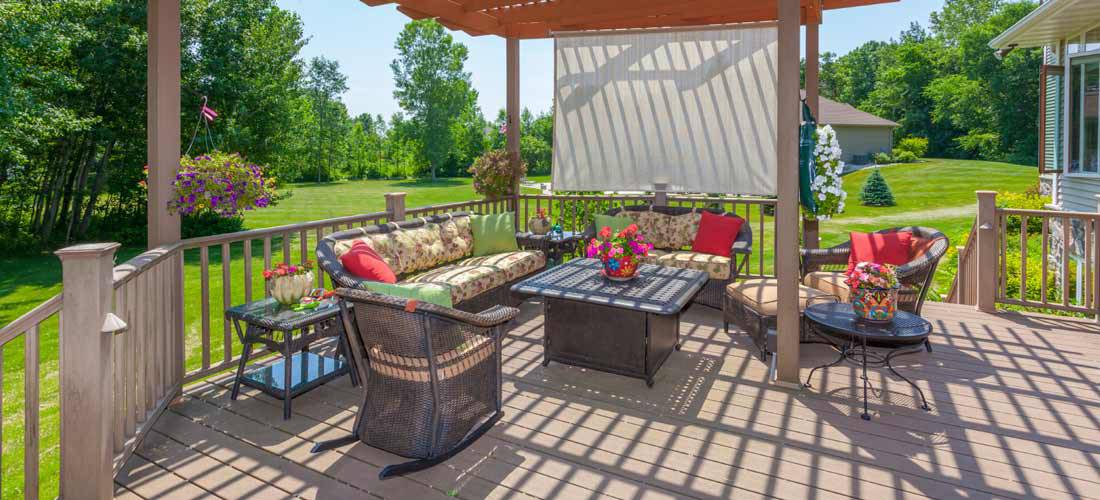 Read on to find out about the best kind of wood to use for your porch.
1. Cedar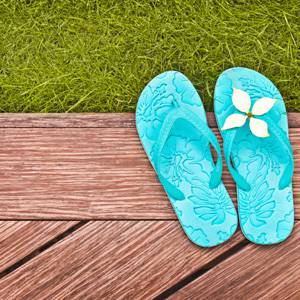 Pros : It gives the best natural look. The heartwood of the cedar tree is rot- and insect-resistant – the deeper-colored red part and not the white sap part. It repels moisture, makes it more resilient to twisting and splitting, unlike other wood types.
Cons : When used for ground-level decks, it has less than 15 years of total lifespan, lesser if in a shady area where it is slow to dry out. Color retention is a losing battle as years pass by, even if you clean and reseal it every year. Its rather 'soft' nature makes it not advisable to be used for stairs or for decks – foot traffic can easily cause it to splinter. Price tag is above average, between the pressure-treated wood and composite wood.
Tip : Add beauty and durability to your cedar porch by using a penetrating stain. Never use a pressure washer on it.
2. Pressure-Treated Wood
Pros : Pressure-treated wood, made from Southern yellow pine, is hard enough to resist abuse, stainable, and durable – with a price tag that is good to your wallet. Choice or premium pressure-treated wood, which usually lasts more than 15 years, won't easily warp – they have straighter grain and fewer knots plus they are kiln-dried before and after pressure treatment. Many brands carry a lifetime warranty.
Cons : Beware of cheap pressure-treated wood; they are usually full of moisture, making them more prone to shrinking unevenly and twisting faster than a toupee going into a hurricane.
Tip : In a DIY porch project, wear a mask and gloves because its toxic chemicals are highly corrosive – tough on rotting and termites but also dangerous to your health. Use only stainless steel fasteners.
3. Composite Wood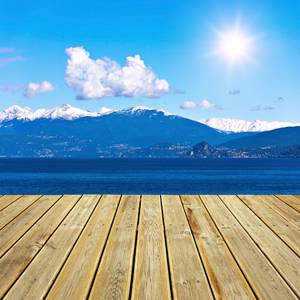 Pros : This type of wood for your porch requires almost zero maintenance. Yes, it is more expensive than cedar but its material consisting of recycled plastic and sawdust or woodchips makes it quite impervious to rotting, splintering or twisting. When it changes color, it stays beautifully even all throughout.
Cons : It is quite cold on bare feet, which turns off some people. And yes, it can burn a big hole in your pocket. But its defect-free nature makes it an ideal material for any part of your porch. But if its look is not your cup of tea, then the fact that cleaning it just involves spraying it off with a hose still won't be able to convince you.
Tip : Make your DIY porch project a breeze by buying composite wood boards with the same texture on both sides. This will help you not worry about laying a plank the wrong way.
4. Ipe
Pros : Ipe (pronounced ee-pay), found in the tropics and the Lesser Antilles, is another great wood porch flooring. Believed to be the best wood for exterior use, it is a very strong, dense wood with color ranges from olive brown to black and often has striping. Its high durability and high resistance to splintering or cracking makes it unnecessary to re-stain it with chemicals. It is not only resistant to mold, decay and insects but also to fire as well.
Cons : Only premium carbide blades can be used for this type of porch wood. And since it is difficult to work with, it is better left to professionals which will drive up the labor costs.
Here are some designs for your wood porch.