A comprehensive resource of business security brand and prices.
Many well-known security companies can install a business security system: ADT, FrontPoint, Guardian, Monitronics, Protect America, Vector, Protection 1, Time Warner, Comcast XFINITY and Vivint are just a few of the better-known firms. As you compare business security providers, use QualitySmith to research information about pricing and read customer reviews. The perfect business security system can protect your valuable equipment, help reduce risk and help keep your employees safe.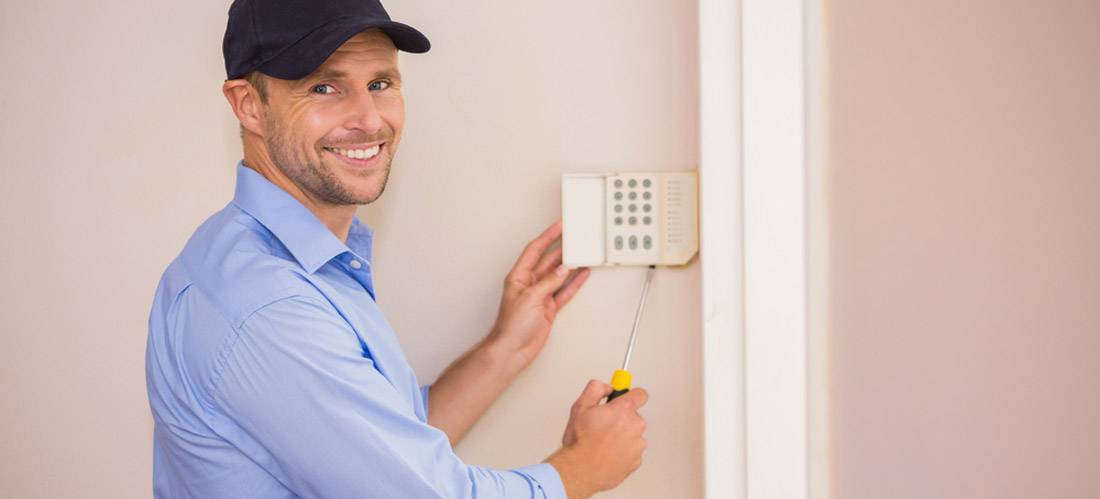 As you select from the various brands of security system, it is important to consider your business's individual needs. While brands like ADT and Guardian offer a well-known name and a positive reputation, their package prices might be beyond your budget limitations. If you're concerned with easy access to security agents, companies like Monitronics offer round-the-clock monitoring and two-way voice communications. The best security system for your particular business always depends on a variety of factors.
Business security factors: Vector Business Security
Base package cost
Monthly costs
Contract length
Moving protocol
Installation cost and time
Availability of extra equipment
Customization options
Monitoring and communication
Facility size and location
Number of branches
Although deciding between business security providers can be difficult, any reputable company will offer the same base level of protection. As you speak to your preferred companies, ask about the items that are included in each package and the facility requirements. In order to get Time Warner Cable's security package, for example, you must subscribe to their Internet service. Because this is not available in all areas, your location may automatically eliminate Time Warner Cable as an option. Remember, no matter which company you choose, you will enjoy the same benefits of added peace of mind and security.
Business security benefits:Vector Business Security
Reduce employee theft
Deter employee misbehavior
Prevent loss from external theft
Allow video surveillance
Reduce insurance premiums
Protect employees
Help identify bottlenecks or problems
Another aspect of choosing a business security brand is service. While some companies, such as Protection 1, have a variety of service centers around the country, others are more centralized. If you are concerned about quick access to technicians and repair professionals, consider companies that are based in your area. In addition to business monitoring prices, you should also consider service prices. A self-install business security system might be cheaper up front, but the maintenance may be costly in the long run. Investigate a range of companies such as Bay Security, Ackerman, LifeShield, Brinks, Cox Communications, Honeywell and FrontPoint to find one that is based near your company.
Security service considerations: Protection 1 Business Security
Service center locations
Maintenance and repair costs
Location of monitoring centers
Whether you operate a small business or a large, multi-site corporation, a business security system can protect your investment. Although the sheer number of companies can be overwhelming, you can use factors such as cost and location to narrow down your choices. Numerous companies can provide a business security system: ADT, FrontPoint, Guardian, Monitronics, Protect America, Vector, Protection 1, Time Warner, Comcast XFINITY and LifeShield being among the most popular. As you decide from this wide field, you can use QualitySmith to help streamline the process.