A roundup of important considerations on natural slate roofing vs wood shake roofing.
When choosing materials for covering your roof, don't forget to consider the beauty of natural options. Comparing natural slate roofing vs. wood shake roofing will help you decide if either of these attractive materials are the right choice for you. Both provide a range of benefits and features, but they also come with various drawbacks. You can expect to find different roofing prices and varying prices for the labor required to install shake or slate.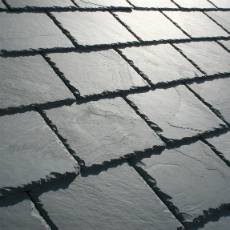 Natural slate roofing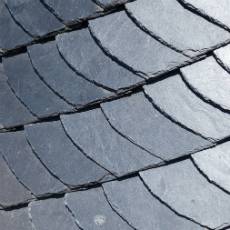 A natural slate roof consists of thin slabs of slate stone layered properly to shed water. Don't expect a low roofing estimate when you hire a team to install this type of material. The slate shingles are quite expensive and require careful handling. They break easily and can't be stepped on by the installers, requiring a progressive installation process.
Yet, there are plenty of benefits to offset these issues. Many slate products come with an extended roofing warranty, because the natural stone is quite resistant to weathering. Natural slate roofing is also very fire resistant. Rot and insects can't damage it, and each piece of stone features a unique blend of colors.
Wood shake roofing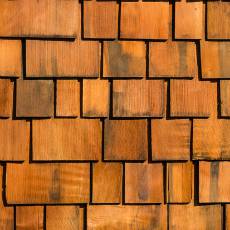 Wood shake roofing is an environmentally friendly choice because the shingles quickly break down when they are removed from the roof. If you choose a type that is naturally resistant to damage, your wood shake roof may last for decades. It's also possible to purchase residential roofing shingles that were grown and harvested in a sustainable way.
However, wood shake roofing doesn't offer any fire resistance, unlike natural slate roofing and other materials. You also need to expect a little more maintenance and more frequent repairs than if you invest in one of the more durable options. Keeping the wood sealed and clean will extend its lifespan by quite a few years. These shingles come with a high roofing cost for both materials and labor.
When it comes to roof repair, wood shake is slightly easier to work with. Workers must often replace slate shingles around the area, as they break when the repair team moves around the roof. An existing roof may also need extensive renovations if a lightweight shingle was previously used, and the roof deck designed to support asphalt shingles may not be strong enough for the extra weight of real stone.
Most homeowners choose slate because they need a fire-resistant material that isn't based on asphalt, or because they want the most elegant and attractive roof in the neighborhood.
Consider how much you are willing to spend when you're deciding between natural slate roofing vs. wood shake roofing. Both are quite expensive when compared to composite materials, but they add charm to the exterior of any home. When you have made your decision, QualitySmith can help you find a roofing company with plenty of experience to install your favorite roofing material.