Windows can be one of your home's most functional and attractive features. Learn how they can save you energy and money.
They provide ventilation, light, view and even shelter. But if inadequately insulated, your windows can also have negative impact on your energy consumption, hard-earned dollars and comfort. Many U.S. homeowners have old single-glazed or one-glass layer windows, which can cost up to 30% of the monthly household budget.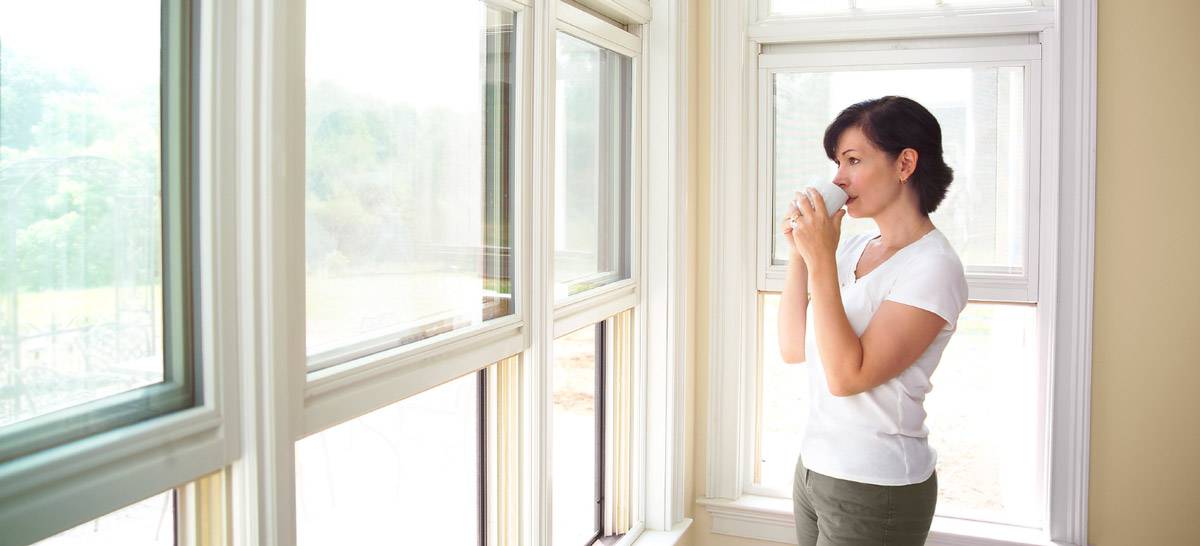 Efforts to keep heating and cooling costs down can be possible by adding storm windows or replacing old ones with double- or triple-glazed units with high performance glass. New window installation might prove to be more expensive than you'd expect them to be, it is a worthy investment in the long run. Of course, you can get involved in an overall home weatherization – air sealing, extra insulation, duct work, weatherstripping, caulking and even an energy audit – to minimize your energy use but getting new windows can definitely provide better returns for the dollar spent.
Irrespective of whether your new window purchase and installation is to avoid a drafty home, replace the leaky ones, improve aesthetic quality, or to keep energy costs down, here are factors to consider when buying energy efficient windows.
Window Type or Style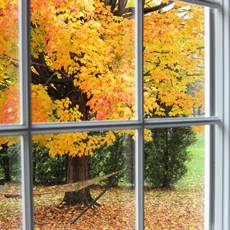 1. Awning Windows
They provide good ventilation and good protection against air infiltration. Just make sure they have quality gasket around.
2. Casement Windows
They are similar to awning windows but these are vertical. Air leaks, however, might come from the outer perimeter window area.
3. Single and Double Hung Windows
They provide ventilation but are more prone to causing air leaks. If not weatherstripped well, outside air can pass through near the center of the glass, along the edges of the frame, or where the two sashes meet.
4. Sliding Windows
They are similar to single and double hung windows but these are turned sideways. To minimize air leaks, make sure its lock mechanism can tightly draw the window sash to the frame.
Window Options
If your budget couldn't afford you to have new window installations, consider exterior or interior storm windows. These can provide 25% to 50% reduction on heat loss especially during cold season.
Consider installing solar film on single-pane glasses. You can choose between transparent and tinted films – the former reduces solar radiation but still allows light to pass through while the latter minimizes the amount of light entering the home.
Install Low-e coating to the inside pane of the glass if the main purpose of your windows is to maintain heat energy inside the house during winter and outside the house during summer.
Window Frames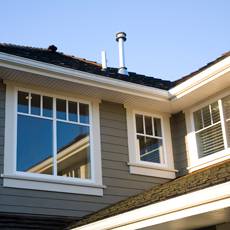 1. Aluminum
Though durable and low maintenance, aluminum is more prone to heat conduction and condensation formation. You can avoid this by using a thermal break – a material or edge spacer within the frame to minimize conduction or heat movement towards cooler surfaces.
2. Vinyl
Vinyl windows fade, become brittle and expand and contract as time passes by. Compared to aluminum or wood, the possibility of air leakage is higher because of these factors. Because it is an affordable option, just make sure it has insulated glass and tight construction to minimize air infiltration.
3. Wood
Strong and stylish, wood has good insulation value if properly maintained. Though it is very environmental-friendly, it requires the most maintenance among other window types. If your heart is set on wood windows, make sure it is protected with aluminum or vinyl cladding.
4. Fiberglass
Your initial investment for fiberglass windows might be higher than the other options but it is the best choice for maintaining energy efficiency and keeping utility bills down. Fiberglass expands and contracts less than vinyl or wood, and even if it does, strength is not compromised.
Each window material has its own unique advantages, and when installed by a professional, can provide huge savings on your energy bill. So make sure you have looked carefully into all the options available so you can make the right choices for your home.