A summary of bay windows available in the Andersen Windows 400 Series
Replacing your home's windows is a great way to improve the look of your home. Installing the right windows can even help improve your home's energy efficiency. If you are looking to add or replace a bay window, researching Andersen Windows 400 series bay windows prices and features can help you find the right windows for your home.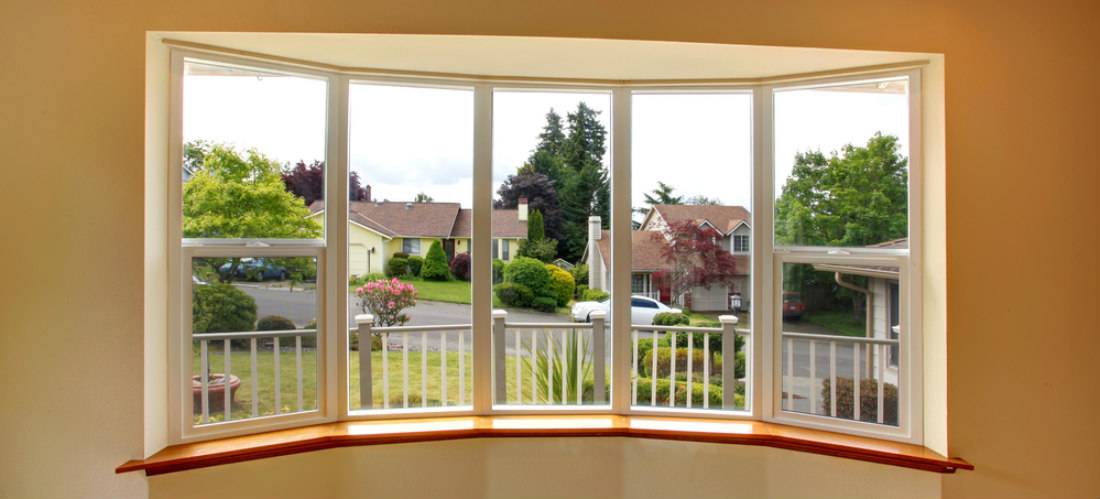 Andersen 400 series bay windows
The Andersen Windows 400 series is a line of casement windows in varying shapes and sizes. These windows are ENERGY STAR rated, which means that they can help you control your heating and cooling costs. Andersen Windows has tested the performance of the 400 series products in the extreme cold of Alaska and the extreme heat of Death Valley. Installing these windows may allow you to take advantage of an energy tax credit of up to $500 in 2015.
The Andersen 400 series offers several color options for homeowners to choose from. The interior wood trim comes in natural wood or white, and five exterior colors are available to help match the exterior look of your home. The locks and casement cranks also come in a wide variety of styles and colors to help match your home's interior style.
Your new bay window will consist of separate windows installed together to create the complete window. You can purchase the individual window pieces off the shelf at some retail home improvement stores. The starting price of an Anderson 400 series bay window is $1,565, though this price does not include the cost of installation. You can choose to install windows on your own to save on the overall windows cost, or you can hire a contractor to install them for you. The starting price, including the installation cost for these windows, is approximately $2,034.50. Be sure to have your contractor provide separate costs for the supplies and labor in your windows estimate before you begin your project.
Adding bay windows to your home is an investment. No matter what your new windows cost may be, you will want to make sure that you are covered by a warranty. The Andersen 400 series comes with a limited Andersen 400 Series bay windows warranty that provides the following protections:
20-year transferable warranty for glass
10-year transferable warranty for non-glass components
Replacement parts
Factory-authorized repairs
The warranty can be a selling point should you decide to sell your home, since it is transferable to a new owner. Be sure to read the fine print before installing your new windows. Improper installation can void the warranty, so you should check to see that your contractor is experienced in installing these types of windows.
When you decide to add or replace a bay window, be sure to use QualitySmith to help you find the best products and options to fit your needs. You can choose from many window companies, but you may find that the Andersen Windows 400 series bay windows prices, features and warranty will work best for your home.
Photo credits: andersenwindows.com