If you're building your own home, a structural engineer can help you understand what foundation choices you have but here are the four most common residential foundation types.
When a new home is built, builders choose the foundation system based on the most important factor – the soil condition.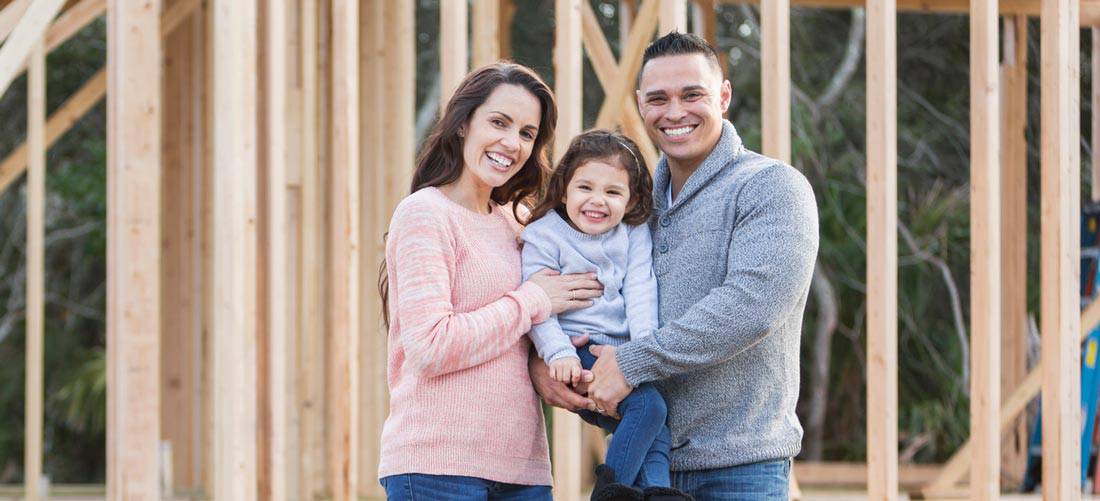 Strong grounds usually allow for shallow foundations but poor soil may require deeper foundations.
Poured Concrete
This is the most commonly used residential foundation type today. A concrete slab foundation is a level mat of concrete a few inches thick usually placed on a bed of gravel to facilitate drainage. It has deeper beams around the edges.
This type of foundation is applicable to locations that do not experience extreme freezing temperatures during winter season. Pouring a concrete slab is fast and straightforward, and a modicum of steel reinforcement is used to strengthen them.
Benefits:
Stability. It provides the home with increased support and firmness.
Protection for valuables. It is more water- and fire-resistant than other foundation types.
Thermal Conduction. It stores the heat of the day and releases it gradually at night when it is cooler.
Frost-Resistant Foundation
In cold climates like in the Nordic countries such as in Finland, Norway, and Sweden, ordinary slab foundation cannot be used on its own because it is susceptible to frost damage. An extra step is taken to preserve the foundation from temperature extremes – that is, adding concrete footings with insulation.
The frost-protected shallow foundation (FPSF) is a typical slab foundation that will resist frost damage because it has insulated concrete. With this kind of foundation, there is minimal heat loss and the heat goes directly to the foundation soil. It also allows moisture to project outward, which decreases the chances of premature foundation breakdown.
Benefits:
Adjustable foundation supports
Non-frost susceptible fills and drainage
Mat or reinforced structural slab foundations have increased resistance to frost heave
Permanent Wood
In the 1960s, the technology that will allow for durable, reliable wooden foundations becomes readily available for homeowners. Special preservatives are used to treat wooden lumber and plywood, allowing it to become a light-weight, high-strength foundation material that can resist moisture and other forms of damage.
Installation of permanent wooden foundation can be done quickly. Plus, it has an easy insulating feature allows it to be practical for constructing sub-surface living spaces such as basements, crawlspaces and even sheds.
Benefits:
Structurally Strong. It is designed to absorb and distribute the stress brought by earth, wind, seismic activities.
Long Lifespan. Whether installed in a level or a sloping site, it has a lifespan of well over 100 years.
Raised Foundations
Raised foundations are the go-to solution for regions prone to flooding and in coastal areas as well. They are built above the surrounding earth, designed to provide the support a home needs in that condition and for high moisture resistance against the weather elements.
There are two main categories: stem wall and pier-and-beam. In a stem wall foundation, continuous masonry chain walls are vertically constructed on the foundation. In pier-and-beam foundations, the foundation is supported by continuous, reinforced-concrete spread footings or individual, reinforced-concrete pad footings which take the load of the home above.
Benefits:
Reduced flood risk. It raises your home's foundation at or above base flood elevation.
Pest control. Most pests are ground dwellers and it provides protection against pest infestation.
Natural insulation. It isolates the home from potential moisture problems.