With dozens of choices, the CertainTeed product line can be overwhelming. CertainTeed Hatteras & Highland Slate asphalt shingles: Which is right for your home?
CertainTeed asphalt roofing shingles are an affordable and quality choice for homeowners who are looking to install roofing or hire a contractor to do the job. Two solid choices are Hatteras & Highland Slate asphalt shingles. Both products come with CertainTeed warranties and are designed to provide long-lasting coverage on residential roofs.
CertainTeed Hatteras asphalt shingles
Hatteras shingles come with a guarantee that they will withstand winds of up to 110 miles per hour, making them a great choice for homeowners on tropical coastlines. Homes built on open plains may also benefit from the sturdy roofing. The product is installed with the help of self-adhesive strips, which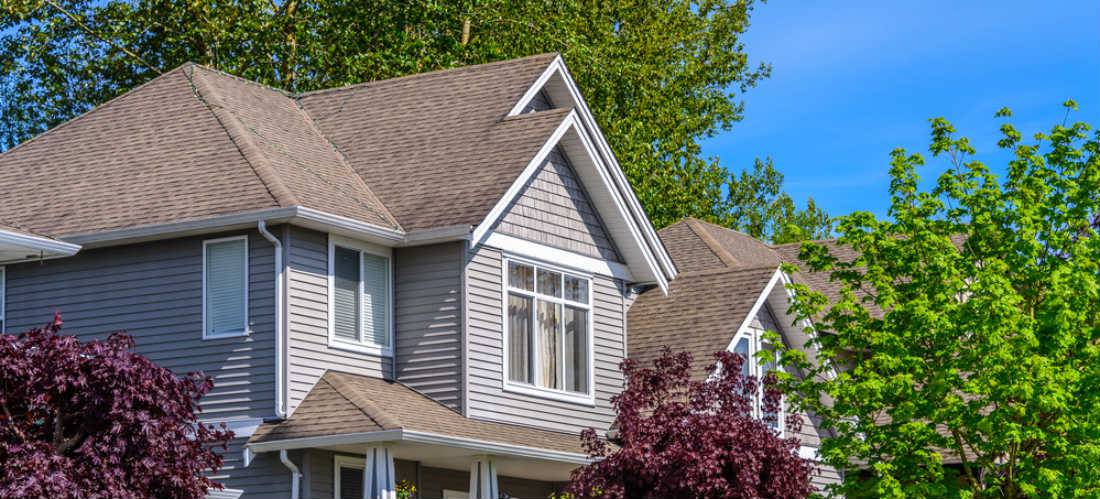 CertainTeed Hatteras asphalt shingles in Tudor Brown can reduce the work and time involved in laying shingles.
The Hatteras line offers the following color options:
Colonial slate
Cottage red
Hunter green
Moire black
Tudor brown
Weathered wood
In addition to being attractive and easy to install, the Hatteras shingles meet multiple technical specifications and standards, including:
Class A fire resistance.
ASTM 3462 and ASTM 3018 Type 1 standard.
ASTM 3161 Class F wind resistance standards.
CSA standard A123.5.
CertainTeed Highland Slate asphalt shingles
These beautiful shingles are designed to provide the look and feel of natural slate roofing. To give your roof the multi-hued aspect of natural stone, the shingles are individually colored using technology known as Precision Color, creating a rich variety of tones. The product comes in eight color schemes,
CertainTeed Highland Slate asphalt shingles
Including:
Black granite
Fieldstone
Weathered wood
New England slate
Saddle brown
Smokey quartz
Tudor brown
Venetian red
Highland Slate shingles meet the same wind resistance standards that Hatteras shingles do.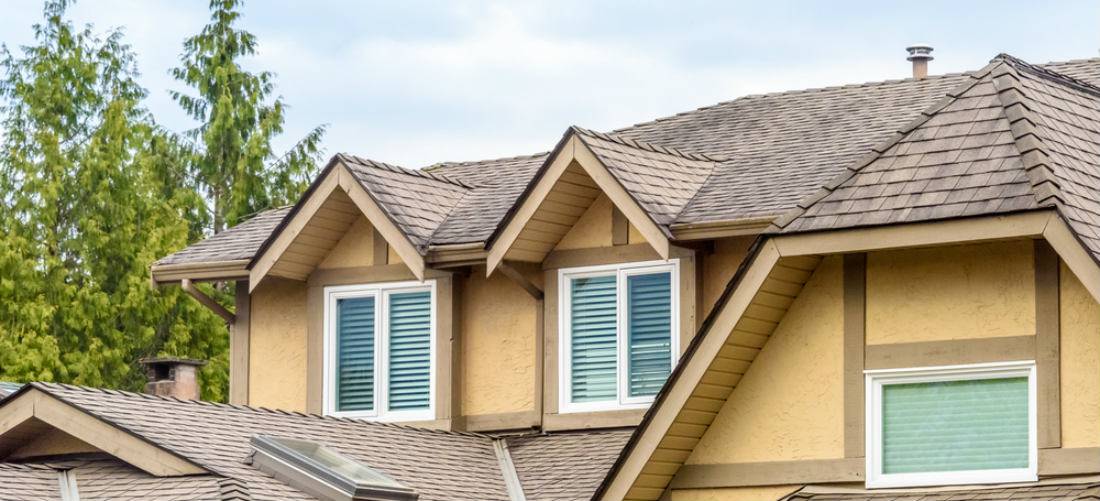 They also have the following certifications:
ASTM D3018 Type 1 standard.
Class A fire resistance.
ASTM E 108 fire resistance.
ICC-ES-ESR-1389.
Roofing cost
Prices for Highland Slate shingles range between $55 and $61 for a 30-square-foot bundle, while the same amount of Hatteras shingles costs about $56. Both products can be purchased at retail home improvement stores like Lowe's, through online retailers or through local CertainTeed distributors.
The total price involved in a roofing estimate includes more than just the cost of the shingles. You will also need to pay for underlayment, adhesive strips, nails and specialty parts necessary for roofing any odd shapes on your home. If you pay a contractor, the cost of the job will also include labor. Labor costs depend on your location, the size of the roof and the shape of the roof.
CertainTeed warranty
CertainTeed provides numerous warranties on all of its products. Both the Hatteras & Highland Slate products come with a limited lifetime warranty against defects, a 10- or 15-year warranty against algae buildup, and a 15-year warranty against damage by winds of up to 110 miles per hour. An extended wind warranty is available on the Highland product, allowing homeowners to increase coverage to include damage by winds of up to 130 miles per hour.
If you choose to install CertainTeed Hatteras & Highland Slate asphalt roofing shingles, both the Hatteras and Highland Slate shingles are a quality choice. For more information about installing asphalt shingles or different product choices, read additional reviews and comparisons provided on QualitySmith
When you've decided, fill out this short form for free quotes from local installers.
For more information on choosing Certainteed's Hatteras & Highland Slate shingles, click here to read an article from Home Style Choices.