A summary overview comparing the products, services and performance features of Protect America and Vector business security and monitoring systems.
Protect America and Vector both offer business security and monitoring products and services. Comparing Protect America and Vector business security systems will give you more options when weighing whether to add or upgrade your business' security systems.
Protect America overview
Protect America business security
Protect America offers a comprehensive business security package which ties right into your broadband or high-speed Internet connection. The system is supported with 24/7 monitoring.
The Protect America Business Security package includes: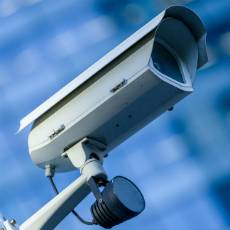 Control panel
2 door/window sensors
Motion detector
Secret password protected control panel
Interactive video camera
Break glass sensor
3 window decals
The package price starts at $44.99 per month. The cost for the equipment package starts at $99. The Protect America system is designed for do-it-yourself installation. They even offer on online tutorial to walk you through the process. For a full description of the products and service available through Protect America (Including the installation tutorial) .
Vector Security overview
Vector business security systems
Vector Security offers its equipment free of charge to businesses signing a long-term service contract. You can also pay as you go. Cost for the business security systems depends on size of area, number of products and features and whether your business has multiple locations.
The company's monitored business security systems feature:
Wireless keychains and keypads
Motion sensors
Door and window sensors
Mobile applications for remote alerts
Cellular-based monitoring and backup
Monitored burglar, fire and carbon monoxide alarms
Video surveillance
Energy-use management
Access control systems
To get more information about all of Vector's security systems products and services, click here ( http://www.vectorsecurity.com/Home-Security ).
QualitySmith can help you find a local home security expert to assist you, whether you choose Protect America or Vector.