Do you sometimes feel like you're at a loss to figure what to do with your valuable kitchen cabinet space? We can help.
The power of effective storage is often underestimated, and who knows, maybe you've got a lot more room in your kitchen than you'll ever realize!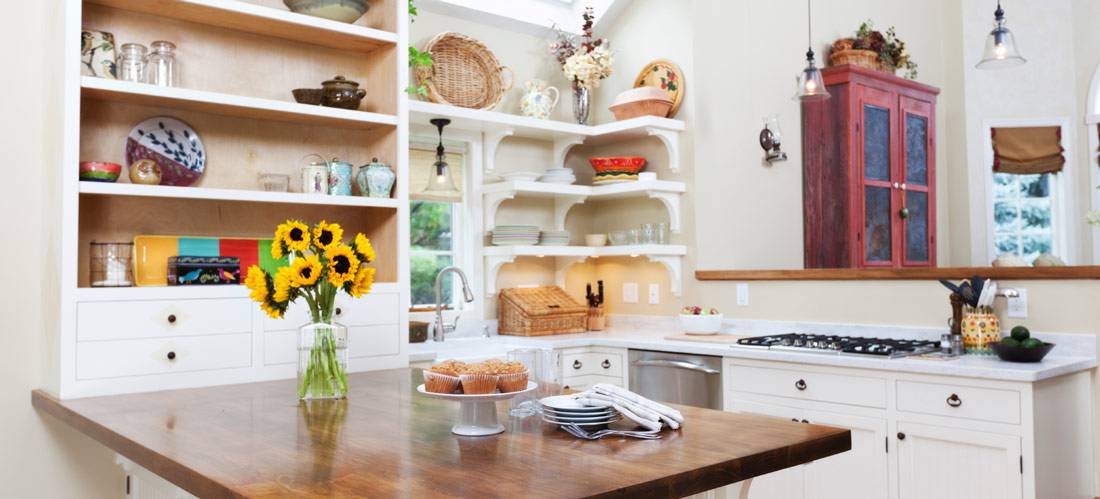 In this article, we'll give you tips on how to make the most out of your kitchen cabinets and shelves—and how to continue improving them!
1. Turn unused space into a beverage cabinet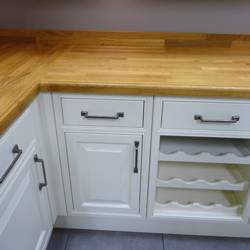 This can especially be helpful for those who are avid fans of fancy bottled beverages like wines, champagnes and others. An unused area of your built-in cabinet could be converted into a wine cooler and drink station where you can store and preserve exquisite beverages, along with different types of drinking glasses.
2. Play up your cabinet handles
Bored with the look that your kitchen cabinets have? Update their style by replacing their ordinary-looking handles with nifty ones that have different designs. You can actually have your cabinet handles personalized according to your preference. The themed handles would give that subtle improvement to your cabinets without going overboard.
3. Keep your shelves organized
Store your pots, pans and other cooking materials in an orderly manner in your kitchen shelves. The plates and dinnerware that you seldom take out can be separated from the ones that you use on a daily basis. You could organize your kitchenware by size, color, purpose, or any arrangement that would be most convenient for you.
4. Have a pull-out pantry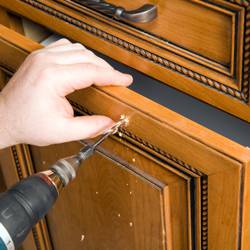 A thin space could be transformed into a pull-out pantry where you can store condiment dispensers, small containers of liquid ingredients, and so much more. This way, you could avoid clutter on your dining table and countertops, and everything that you would need for cooking would be in one place.
5. Pick glass door cabinets
The good thing about glass-door cabinets is that they instantly give your kitchen a lighter and more vibrant feel. Aside from its aesthetical value, this type of cabinet also saves you from all the hassle of frantically searching for hidden kitchenware—everything is visible at one glance. Just make sure to maintain your glass-door cabinets sparkly clean by wiping the surface regularly with a soft rug and some glass cleaner.
6. Have a spare utility cabinet
If you're thinking of where to store your brooms, mops, and other cleaning materials, perhaps it's about time that you have a utility cabinet for all of these. Utility cabinets usually don't take up much space—you just need a free area where bulky household cleaning materials can be stored. This cabinet is important as this is also where you put toxic and flammable cleaning agents for safekeeping.
7. Paint'em up!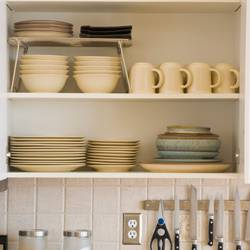 Kitchen cabinets aren't immune to wear and tear but onne quick fix is to repaint them! Experiment with hues, or you may opt to stick to one color palette. A punch of color would surely give your cabinets a fresh identity—they'll be looking good as new in no time!
Ready, Set, Store!
There are many ways you can maximize the storage that you have in your kitchen. Don't fret if it seems like you don't have enough—you just have to keep searching in the right places and you will be surprised by how much space there actually is. Furthermore, kitchen cabinets could double as décor so investing in them is truly worth it!