Great cabinets are the backbone of a good kitchen and choosing them can be a big challenge. Let us help you make the right choice.
Selecting kitchen cabinets is amongst one of the most important choices for your kitchen. Each year more than 7.5 million homeowners remodel their kitchens. Modern cabinets can transform an inefficient, outdated kitchen into an organized, functional, multitasking area. You can now buy kitchen cabinets from an amazing range of finishes and options at varying price points.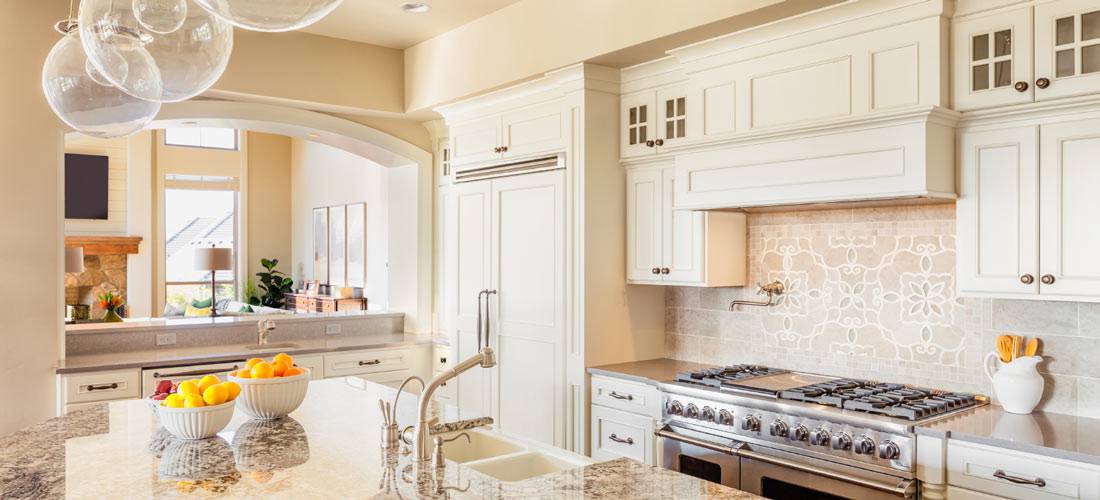 We have talked to experts and they have provided a number of tips for choosing appropriate kitchen cabinets. Get smart with your choices and review this list below exclusively for you.
1. List the kitchen requirements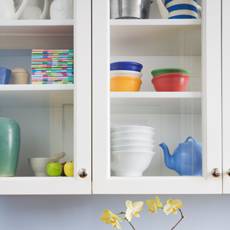 It all starts with listing down your functional requirements. This is the most important parameter to decide what overall design will succeed in your kitchen. Is the space created sufficient to store all utensils, dishes, glasses, jars, food items, and spices? How are the design ergonomics? Can one easily move around the layout of the kitchen?
Select from multiple options to finalize your choice. You can enhance functionality by positioning baking items storage near the oven and keeping a waste basket near the sink.
2. Select the type of cabinet – Stock, Semi-Custom & Custom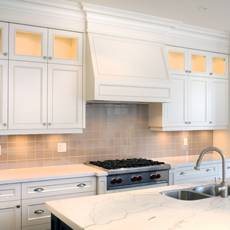 These terms are related to how the cabinets are manufactured.
Stock cabinets are pre-manufactured in precise dimensions, usually with a 3 inch thickness. They are off-the-shelf products in a limited range of styles.
Semi-custom cabinets are pre-manufactured with option to semi-customize based on your requirements. They come in a wider range than stock cabinets.
Custom cabinets are built to suit. There are unlimited options with no limitation on size, style choices, wood grade or finish. They are truly made-to-order.
3. Style – finishes and colors
This is the fun stuff part, selecting colors, options and the look. Colorful kitchen cabinetry is in vogue again so if you want to express yourself now is the time! You can select from a single color to two different shades. Light-color woods, maple and oak grant a larger and brighter appearance to your kitchen. Darker woods like mahogany and cherry grant a more sober outlook. To give the cabinets less visual heft, most manufacturers offer turned leg pieces that mimic the look of furniture. Door trim kits for appliances can help tie a kitchen together visually.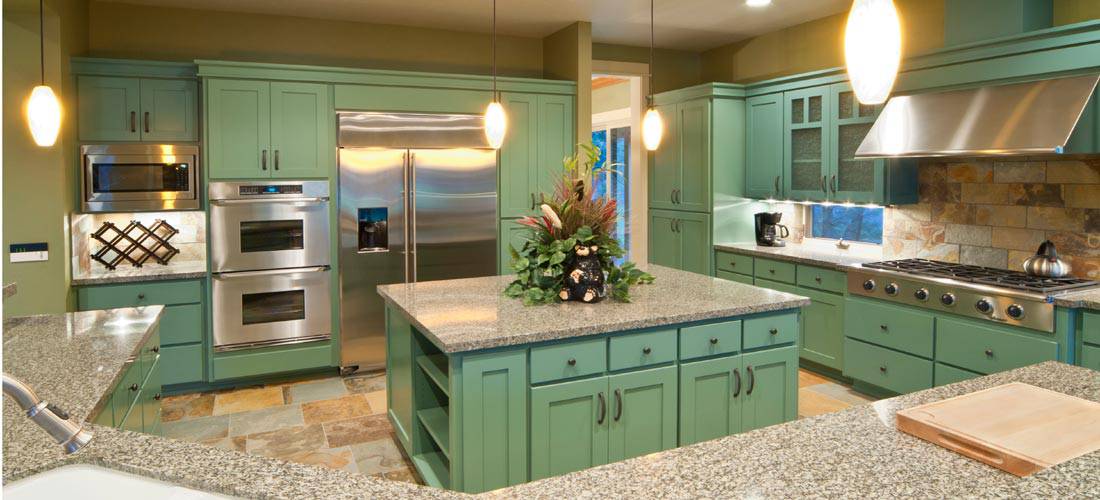 Medium Density Fibreboard (MDF) along with maple for painted cabinets minimizes cracks in the finish. For stained cabinets, one can use cherry and maple; however more veneer is used for woods like hickory and walnut.
Certified cabinets survive exposure to humidity, temperatures ranging from –5 to 120 degrees Fahrenheit, and dousing of kitchen mainstays like vinegar, lemon, fruit juices, ketchup, and coffee without showing signs of blistering, discoloration, or other damage.
4. Door Styles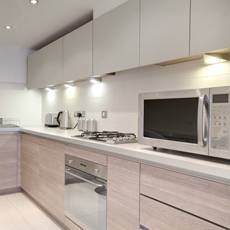 Which door style do you prefer - Flat, Inset or Shaker? The cabinet door style is extremely essential as it is the major kitchen expense. Go beyond standard swinging doors. Pocket doors, Corner doors and Flip-up doors can add functionality to your kitchen cabinets and simplify your life. Shaker style is a good traditional cabinet. Glass fronts are ideal to display beautiful dishes on display. Open shelving works for both contemporary kitchens and traditional kitchens. You can even mix and match — two different cabinet styles can make an even bigger impact.
5. Hardware styles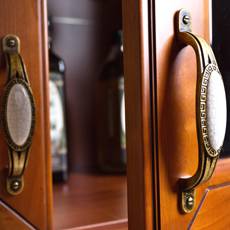 Add life to your beautiful kitchen with the help of certified hardware available from a range of manufacturers. Knobs and drawer pulls enhances the finishes dramatically. Pick something that is ergonomic, sturdy and well suited to the style of cabinet you've chosen. For example don't mix wrought iron handles with a modern finish cabinet.
6. Molding & Detail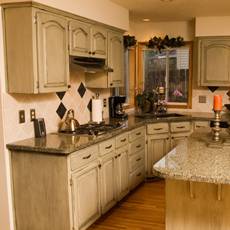 Molding grants a custom look to your cabinetry. You may select between crown molding for a existing kitchen and edge molding for new cabinets. Aprons, decorative corbels and toe kicks — these features might not come standard on most cabinetry, but they can make a huge visual impact. Frosted, seeded and textured can work and enhance your kitchen cabinets.
7. Price
Kitchen cabinets usually cost up to half of the typical kitchen budget so select well. The most effective way to do that is to understand the differences in materials and construction and how those elements affect their durability and quality.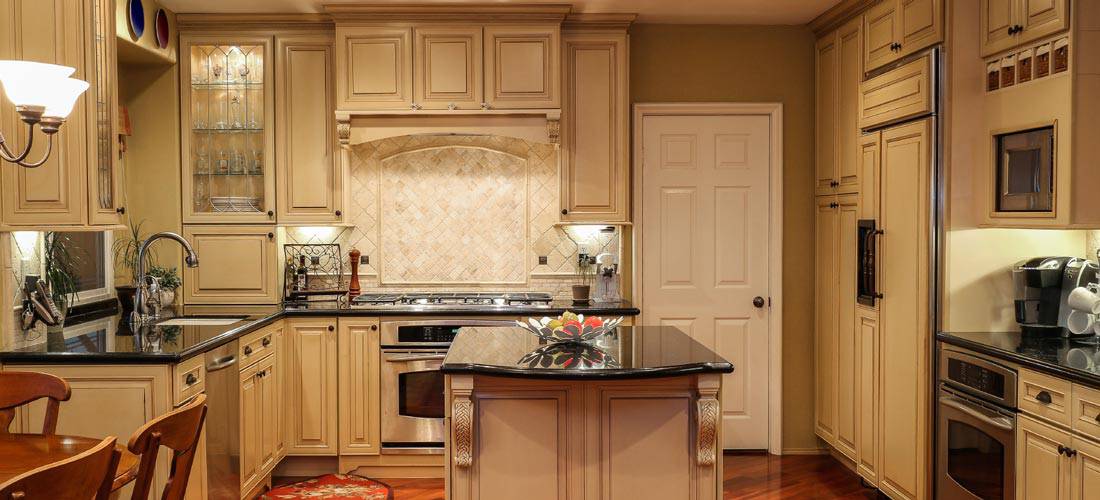 We hope that with the above tips you will be able to choose the best kitchen cabinets for your home and family. Next time you remodel your kitchen be sure to consult this handy list. We are sure that your loved ones will be pleasantly surprised with what a big difference a good cabinet remodel can make!