Slate roofing prices will make you whistle. While their appearance will catch your eye.
Slate roofing prices will drop your jaw, but slate is beautiful. Photo by origamidon on Flickr. Replacing your existing roof is a great way to improve the value and look of your home. If you are concerned about the cost of this type of residential roofing project, then compare prices. Slate roof prices are typically higher than the prices for other roofing materials, but slate roofing tiles can add real beauty to your home's exterior.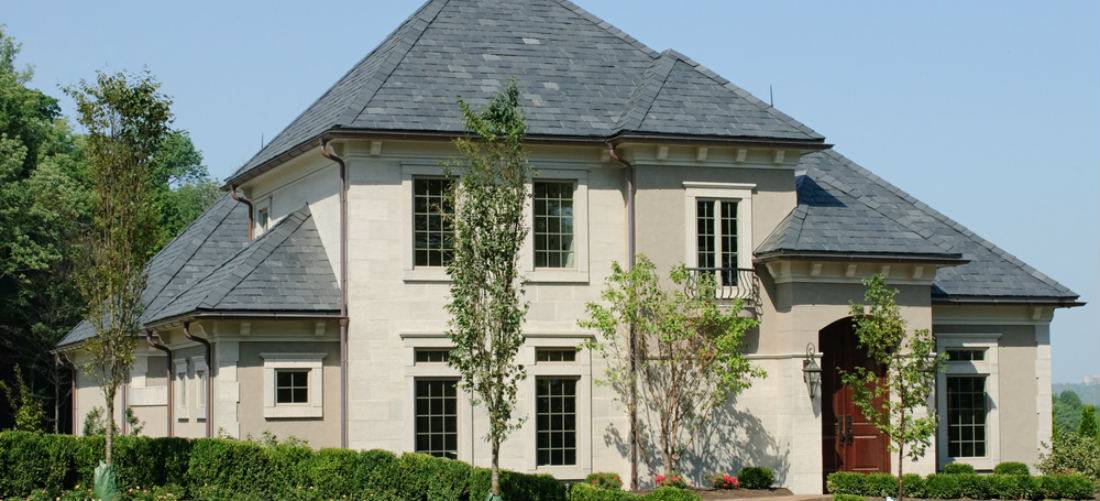 When it comes to roofing, slate tiles are the most durable option on the market. When properly installed, a natural slate roof can last for decades. Many homeowners weigh the upfront cost of natural slate with the fact that roof repair or replacement may not be necessary for many years.
Find slate roofing prices in your area now!
Multi-colored slate roofing by origamidon on Flickr. Slate roofing is known for its beauty as well as its longevity. Natural slate roofing is available in the following colors:
Gray.
Green.
Blue.
Black.
Red.
Adding slate roof tiles is also an environmentally friendly project for your home. Since the tiles do not need to be replaced as often, there is less waste than with other types of roofing materials that tend to be discarded more frequently. Asphalt shingles need to be replaced at least every 25 years, while natural slate tiles can last up to four times as long.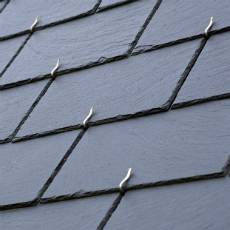 Though slate roofing can be a beautiful and environmentally sound option for your roof, the biggest deterrent for homeowners is the cost of installing natural slate roofing tiles. Roofing prices for slate roofing tiles can start at $10 per square foot and can sometimes reach $50 per square foot. Once you add the cost of materials and installation, your roofing project can skyrocket upwards of $10,000, depending on how large your roof is and which installation options you choose.
Natural slate roofing by Vicburton on Flickr. If your home is not strong enough to support the weight of natural slate tiles, you will also need to pay for structural support work in order to install this type of roof. This adds a significant cost to your project.
When you talk to a contractor about installing natural slate roofing, be sure that the final estimate includes the cost of materials. You should also ask if the materials are covered under a roofing warranty. You should never install a roofing product that is not covered under some type of warranty, even if it is long-lasting slate roofing that is being installed.
Related resources:
Roof Styles - Pros, Cons, and Costs
Wood roofing shingles prices, pros and cons
Rubber roofing prices, pros and cons
Metal Roofing Prices: Pros, Cons, and Costs
Asphalt roofing prices, pros and cons: a guide
If you install natural slate roofing, you will be able to increase the curb appeal and resale value of your home. You can use QualitySmith to help you find the right roofing products (request/article/tags/roofing) and options to finish your residential roofing project, no matter what the final roofing cost is.