A good roof protects everything – from your beloved ancestral furniture, vintage finds abroad, and big-time purchases to your most precious loved ones and pets – underneath it. Roofing tiles are among the world's most popular and durable roofing choices.
If you've chosen roofing tiles – slate, clay or concrete – for your home, here are top ten considerations to make sure they will meet your family's needs and expectations.
1.Home location
Choose roofing tiles that are salt-safe, frost resistant and with a long warranty period against defects so wherever your home is located, it will add to your home's aesthetic appeal and intrinsic value, not be a potential headache and money-wasting choice.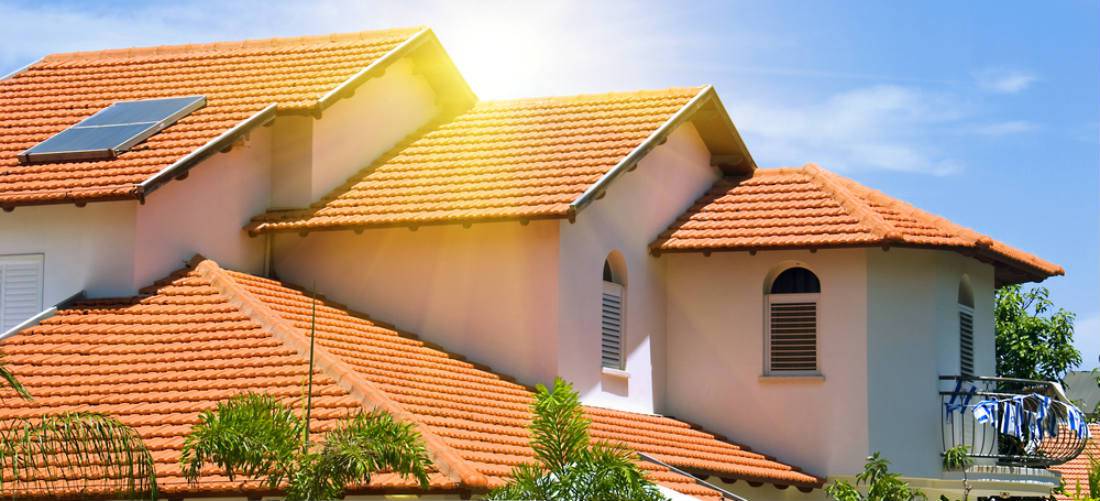 2.Roof pitch and type
Gable style is straightforward and easier to construct and is one of the most affordable roof styles you can choose. Flat roofs don't have a steep pitch but it may require more maintenance than other roof types. Hip roof style is more stable than a gable and can withstand strong winds better but is more expensive to build.
3.Home character and architectural design
Your roofing tiles should obviously match your home's character and architectural design. And roof tiles just really make it easy to do so.
Slate roofing tiles can be perfectly combined with manor style homes while clay or concrete roof tiles would look great on mission-style houses or structures that are Mediterranean-inspired.
4.Roof color
As for colors and patterns, sky's the limit to make your home a picture-perfect abode. Choose a reputable manufacturer because they usually have a careful selection of colors already to match your home.
5.Resistance to harsh weather
Roofing tiles, particularly slate, is built to withstand even the worst kind of weather, making it an excellent roofing choice for homeowners in any region across the country.
The only thing that can possibly damage a high quality roof tile is large flying debris picked up by tornado or hurricane-force winds.
6.Resistance to temperature fluctuations
Roof tiles are usually unaffected by fungus or mold. They can also endure the wind, spray and salt of the ocean. Plus, they are also impervious to moisture, harsh UV rays and corrosive airborne pollutants.
Being high resistant to temperature fluctuations, you can be confident that it can have a very favorable lifetime.
7.Fireproof capability
Choose roof tiles that are fireproof. In case of fire outbreaks in the neighborhood, fireproof roof tiles are typically spared.
8.Noise reduction
The natural density of roof tiles creates great acoustic insulation. The sound of aircraft passing by, road traffic, and even rain can be significantly reduced because of its particular quality.
Roof tiles have a noise reduction rating of 30 decibels, which is much higher than other common roofing materials.
9.Energy efficiency
Concrete and clay roof tiles can help save you money every month because of its natural thermal resistance. And because it is also installed individually, it creates natural ventilation which acts as a thermal barrier for heat transfer to the roof deck.
10.Price
Depending on the quality, roof tiles are much more expensive than other roofing materials. But with proper maintenance, it can last for almost two centuries – at least five times longer than a conventional roof.
The Tile Roofing Institute has a very nice FAQ page that will teach you more about roofing tiles: http://tileroofing.org/resources/frequently-asked-questions/ .