Jeld-Wen vinyl windows offer homeowners a full palette of color opitons.
Installing new windows in your home can sometimes be a challenge when you try to match colors with your existing home decor. If you are considering Jeld-Wen windows in vinyl, colors run the full specturm and an overview will help you find just the right compliment.
Jeld-Wen now offers a wide variety of colors and different shades in its vinyl windows lines. Jeld-Wen manufactures 10 different types of new windows that are readily available through most home improvement stores. You can also find that Jeld-Wen vinyl windows are often the window of choice for new construction and remodeling contractors.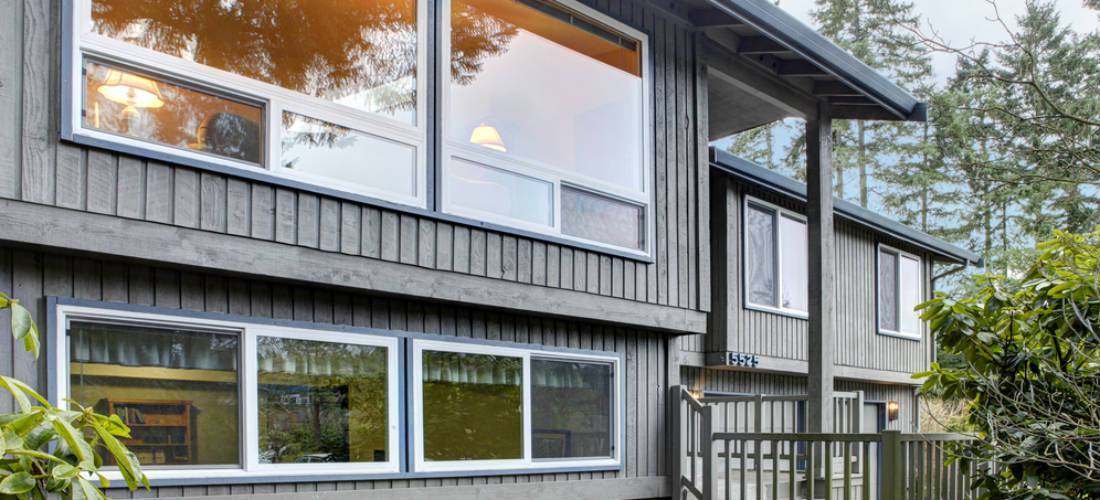 Tilt-and-turn windows, as the name suggests, tilt out and turn and feature a single pane of glass. This is a bit similar to casement windows that turn out, albeit without the tilting feature, and it is now of Jeld-Wen's more popular vinyl window selections. In addition to Tilt-and-Turn you can also choose from these vinyl window styles:
Bay
Bow
Garden
Sliding
Fixed
Double-hung
Single-hung
Awning
When it comes to color selections for your vinyl windows, Jeld-Wen has a number of exterior finish colors available, including:
White
Bone white
Heirloom white
Ivory
Mocha cream
Almond
French vanilla
Chestnut bronze
Mesa red
Desert sand
Black
Arctic silver
Hartford green
Hunter green
Sea foam
Dark chocolate
The following colors are available for the interior finish of your Jeld-Wen vinyl windows:
White
Brilliant white
Ivory
Almond
French Vanilla
Primed
Clear lacquer
Wheat
Cider stain
Fruitwood stain
Cordovan stain
Walnut stain
EverTone finishes on Jeld-Wen windows let you enjoy a colorful window without worrying about maintenance. Wood window trim often requires routine painting and cleaning, but Jeld-Wen's vinyl windows need very little maintenance. If your windows estimate for Jeld-Wen vinyl windows seems a little high, bear in mind that the company offers a 10-year warranty on these windows.
For both performance and appearance, Jeld-Wen is a leader in vinyl windows for your home. QualitySmith can help you by connecting you to local window professionals familiar with the full range of Jeld-Wen products and options.