Spring is almost here, and you can now bask in the glory of the bright sun and warm winds. There is so much to do both inside the comforts of your own home and in the great outdoors. The only downside? All that sunshine spotlights your lackluster paint, leaf-filled gutters and dead plants from the winter-damaged flower beds.
Spring has sprung and there are a plethora of exciting ideas that can give your home a much-needed facelift. Here are five ways to brighten up your home for this cheerful season of the year.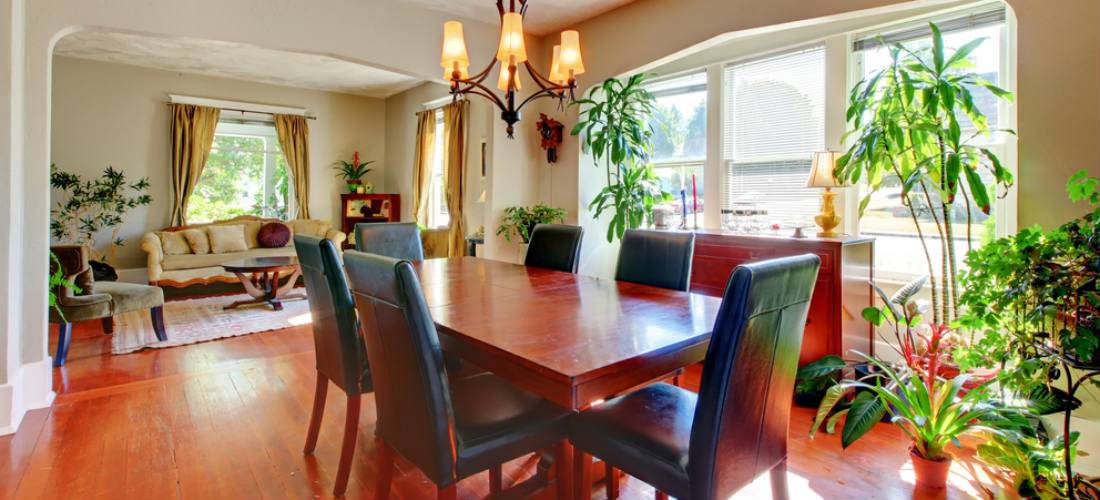 Fine-Tune the Hue
First, nothing says spring like a few good hits of season-appropriate colors. A coat or two of paint is not only a low-cost, high-impact way to instantly revitalize any space around the house but it can also lengthen the life expectancy of your exteriors. Plus, it can increase the value of your home and amplify its curb appeal too!
Start with painting an accent wall in a bright color for that cheerful punch or stark white for a fresh country look. Stain the door with a shade that stands out or spruce up your kitchen cabinets with the season's best colors. If you're afraid to step out of your comfort zone, do a small area so you can easily repaint them anytime you want to. Extend the life of your paint job by choosing the highest quality.
Add Foliage and Lush Greeneries
Strategically placed plants are not only meant to conceal unattractive aspects of your house but can also turn a boring landscape into a lush paradise. It is time to vamp up the greeneries within your property to restore beauty and serenity as well as increase the amount of fresh air available around.
You can plant store-bought seeds and blooms in pots or planter boxes in your garden for a colorful summer display. You can move badly placed deciduous shrubs to new positions. Plan a medicine garden where natural herbs and spices will grow both for improving the flavor of your home-cooked meals and for curing common physical illnesses. Place large pots or hanging baskets around the stoop or porch. Hedges, window boxes and flower beds can even be used to hide air-conditioning units or propane tanks or liven up a stark façade.
Don't Forget The Garage and the Walkway
Snow and cold can wreak havoc both on your garage and your walkway. As the warm weather approaches, it is time to move everything back in its proper places and organize your garage. Invest in wall brackets and shelving so each item has a place of its own. As for the cracked or loose bricks and pavers, do not delay to patch it up to avoid more costly repairs. Clean up embedded dirt and stains in your walkway with a chemical treatment or by using a power washer.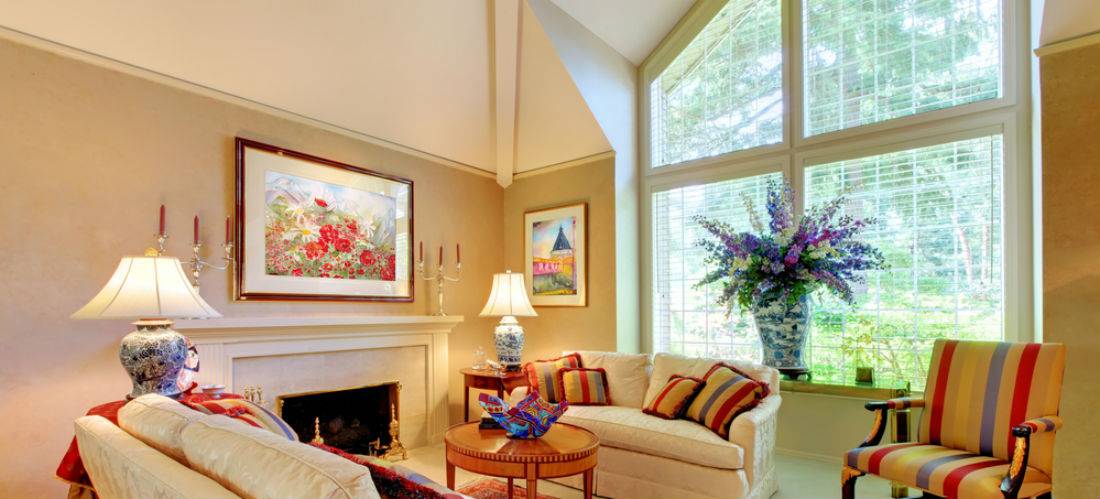 Install Bigger Windows
Whether you live in an older house or a newly-built home, you don't have to see replacing your windows as an expensive spring project. As they are key elements of your home for affecting your energy bill, installing bigger and better ones might be the best home improvement project that you should focus on. Plus, it can make your interior spaces feel larger, brighter and more welcoming.
A solid wall in a small bath, closet or hallway can benefit so much from a window by making it feel less claustrophobic. Spaces separated by dividing walls need windows to let the light pour in and add a little charm to it. With bigger windows, you'll be amazed at how much roomier your space will feel – all that you need to be ready for spring!
Make Rooms More Energy-Efficient
The best way to have your home spring-ready is to make it more energy efficient. Here are some ideas:
Install a ceiling fan so you won't have to crank down the air conditioner every time the temperature sizzles up a bit.
Replace incandescent bulbs with compact fluorescent lights (CFLs) and LEDs (light emitting diodes) because the things around your house that the latter are illuminating will have closer resemblance to what they would look like under natural light.
Upgrade your electronics, like your TV or sound system into Energy Star-labeled models to reduce energy consumption without sacrificing the quality of the product.